A guide to low and no-alcohol drinks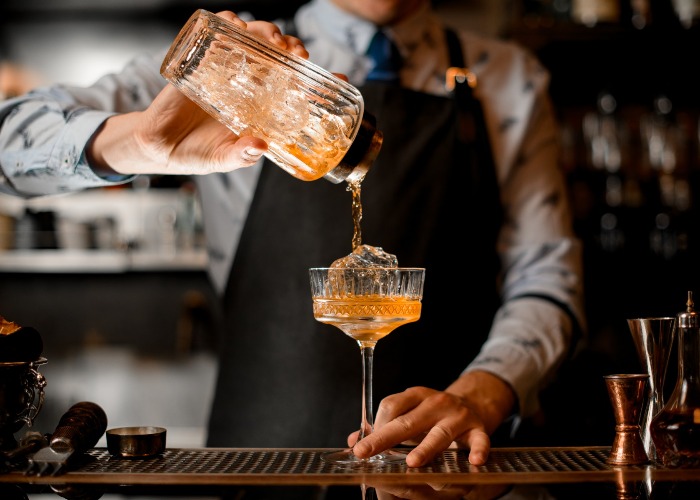 We spoke to experts in the low and no-alcohol industry to find out everything you need to know about booze-free drinking.
For many of us, there's nothing like a refreshing sip of beer on a hot summer's day, or a warming whisky in the winter. But with an increasing number of people cutting down on (or cutting out) booze – whether for their wellbeing, mental health, or just because it doesn't fit with their lifestyle – zero or low-alcohol drinks are here to stay. We chatted to experts about the rise in demand, the top products out there and whether alternatives can ever match up to the real thing.
What's fuelling the frenzy for low and no-alcohol drinks?
Until fairly recently, there's been a bit of a social stigma around avoiding alcohol – you'd almost certainly have to explain your reason for doing so.
And while going teetotal can still feel a bit taboo in some situations, attitudes are changing fast. "It's actually the younger generation fueling the rise," says Danielle Schoeman, co-founder of Mahala Botanical, a non-alcoholic spirits company based in South Africa.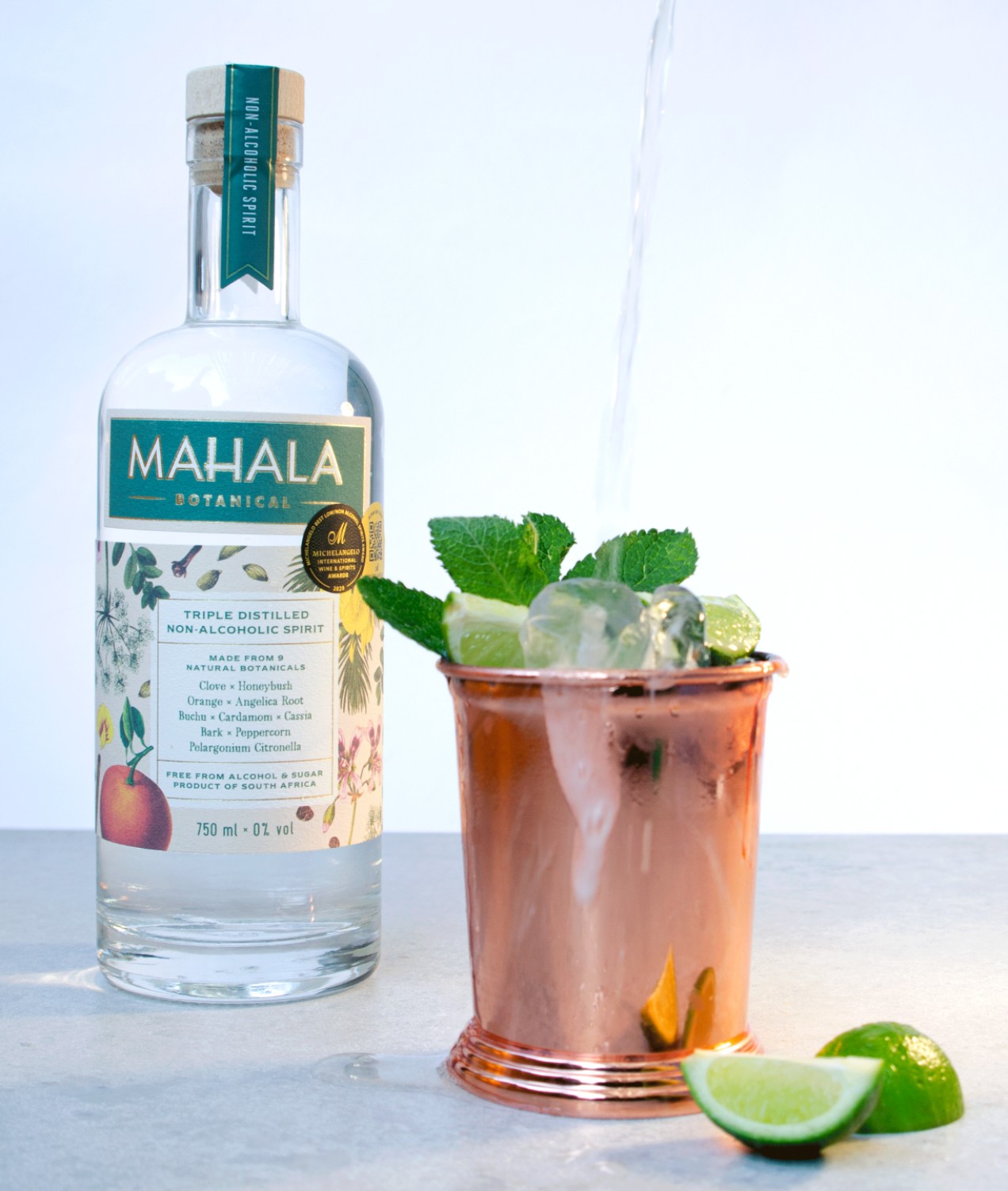 Courtesy Mahala Botanical
The data reflects this trend. According to Alice Fishman, a buyer at Whole Foods UK, the largest market for zero-alcohol drinks is millennials and generation Z (18-41-year-olds). Meanwhile, a recent study found 23% of 18- to 24-year-olds do not drink alcohol.
The biggest argument for avoiding or reducing alcohol is health – and it's a pretty convincing one. Alcohol is a "causal factor" in more than 60 health conditions, while it's the biggest risk factor for "death, ill-health and disability among 15-49 year-olds in the UK", according to Alcohol Change UK.
Bill Gamelli, founder of award-winning alcohol-free beverages company Mocktails, believes health-conscious attitudes are fuelling a "tectonic shift" in consumer demands. This is, "manifesting itself in a demand for alternatives to not just alcohol, but soft drinks, dairy and meat – any food or drink that's considered less healthy for you."
Whatever the reasons, it seems zero and low-alcohol drinks are here to stay. In 2021, no and low-alcohol sales reached almost £7.9 billion ($10bn) in 10 key markets (Australia, Brazil, Canada, France, Germany, Japan, South Africa, Spain, the UK and the US) – up from £6.2 billion ($7.8bn) in 2018.
What alcohol-free options exist?
Gone are the days when non-drinkers would have to choose between sugary soft drinks or juice. In terms of beer, there are a whole host of options, including 0% beers offered by big names like Heineken, Birra Moretti and Peroni, as well as planety of up-and-coming brands filling supermarket shelves and bars.
Recently Peroni released its new premium alcohol-free beer, Peroni Nastro Azzurro 0.0%, which aims to "closely match the flavour profile of [its] signature beer" and is created using the brand's signature Nostrano dell 'Isola maize.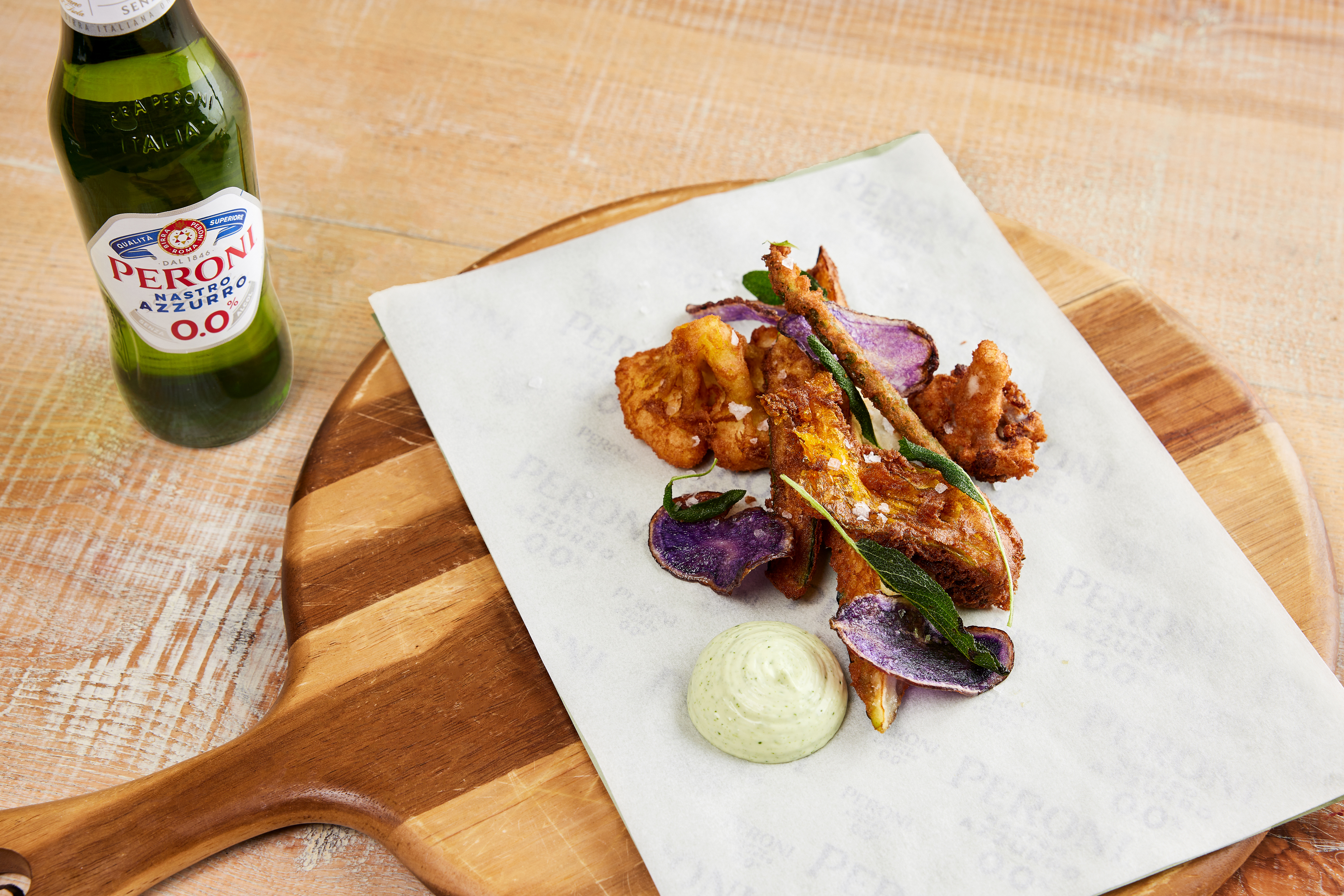 Francesco Mazzei's tasting menu for Peroni Nastro Azzurro (Image courtesy Peroni Nastro Azzurro 0.0%)
To mark the launch, acclaimed Italian chef Francesco Mazzei created a five-course tasting menu, with each dish designed to match the beer. The menu was served as part of a 24-hour launch event at his restaurant Radici in Islington.
"In the partnership, we explored the increasing trend for people wanting to choose premium, zero alcohol options with their meals," said Mazzei. Having to drive between restaurants for work, he found he often craved a beer but needed an alcohol-free option, which led him to partner with Peroni on this campaign.
But it's not just beer: you can buy everything from wine to mocktails and even alcohol-free spirits. Schoeman, whose South African-produced spirit has just launched in the UK, says she was inspired to create a zero-alcohol spirit which "could recreate the theatrical aspect of mixing a drink."
The manufacturing process "actually starts with alcohol," she explains. "We ferment it and then triple-distil it" – as you might with some spirits – "and during the second distillation we remove the alcohol." Nine botanicals are infused during the process, including clove, honeybush, angelica root and buchu, some of which are indigenous to the Western Cape.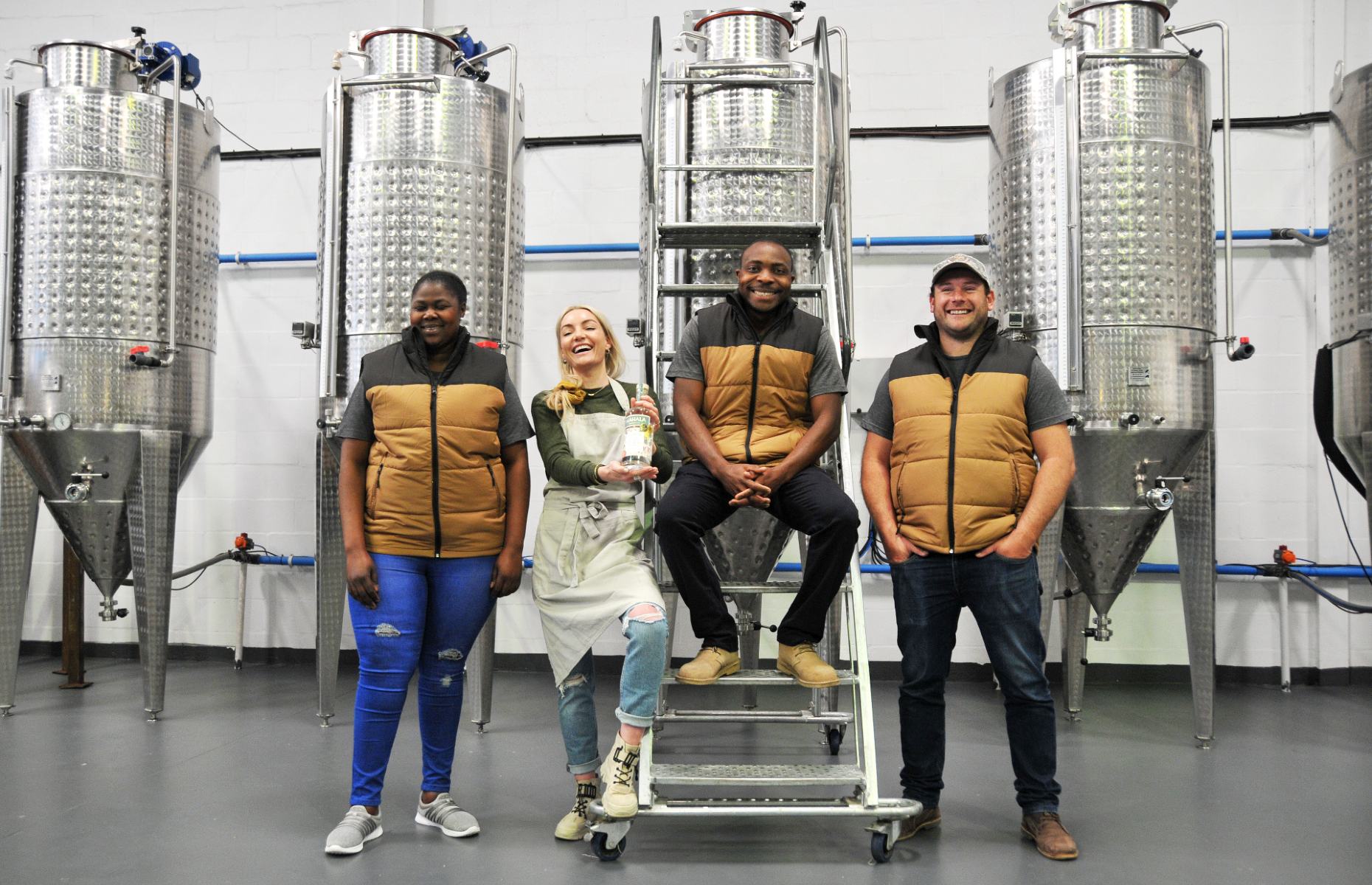 Staff at Mahala Botanical's Distillery (Image courtesy Mahala Botanical)
The difference between "no" and "low"
Meanwhile, a small but growing number of moderate drinkers are deciding to limit their intake, without cutting out alcohol completely. The distinction between alcohol-free and low-alcohol is an important one, which brands on both sides of the equation are keen to enforce.
"Low and no-alcohol drinks have been lumped together partly because of consumer trends – but mostly because it conveniently rhymes and is easy to remember!" said Gamelli, whose company produces exclusively alcohol-free options.
"As an industry, we've started to ask the media and retailers to segment them accordingly so that people can find the products without confusion. Low alcohol is still alcoholic and always will be part of the alcohol set."
Billy Wright, former Masterchef finalist and creator of DECEM light spirits brands, echoes this sentiment. "We're between two categories," he explains. "We can't legally call DECEM a spirit, because it's 10% alcohol, so we market it as a 'light spirit' instead."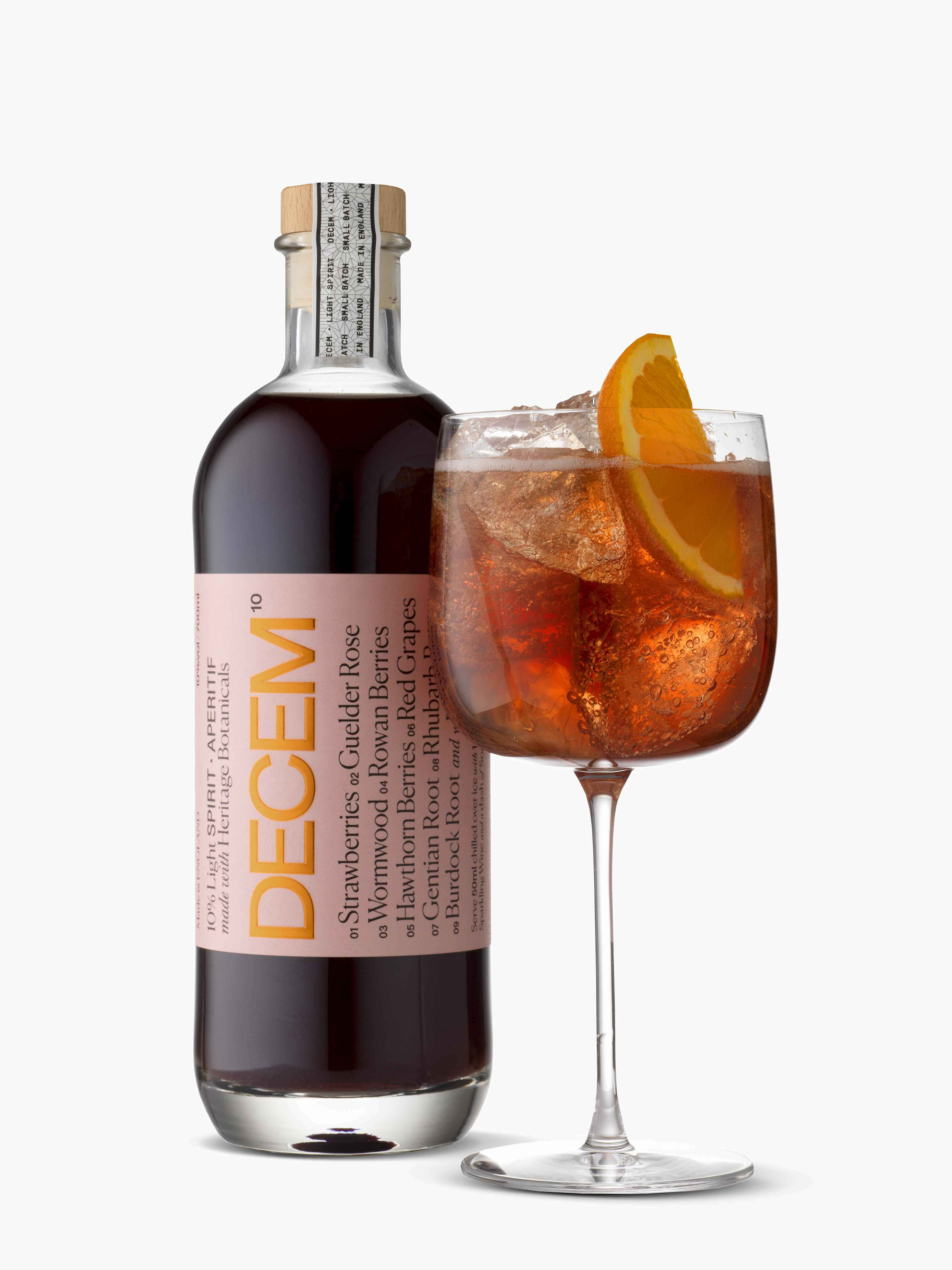 DECEM light spirits(Image courtesy DECEM)
For Wright, the incentive for creating a low-alcohol spirit was fuelled by lockdown. "When people were stuck at home and couldn't go out to restaurants and bars, they could drink whatever they wanted. And I think that enabled people to look outside of what they'd normally choose and be more mindful of their alcohol intake."
"There are different levels of 'not drinking'," says Carl Brown, founder of award-winning zero-alcohol spirits brand CROSSIP. "There's a huge wave of people either mixing or substituting [non-alcoholic and alcoholic drinks]," he adds, citing the fact that 78% of those buying non-alcoholic drinks are also purchasing alcohol.
READ MORE: mojito mocktail recipe
How do low and no-alcohol drinks perform in terms of flavour?
So you've been encouraged to dip your toe in the world of alcohol-free drinks. But there's one big question on your mind: how do they stack up in terms of taste?
Most brands in the zero-alcohol space admit they're not quite the same as their alcoholic counterparts, largely due to the fact alcohol is a big carrier of flavour, and body. For some, this is an area in which alcohol-free options still have a way to go.
"We tend to see two types of customer," says Schoeman. "There are the begrudging non-drinkers" – for example designated drivers – "who tend to be looking for something that tastes exactly like alcohol. And then there are those who are choosing not to drink, who just want a quality beverage which doesn't have to taste the same."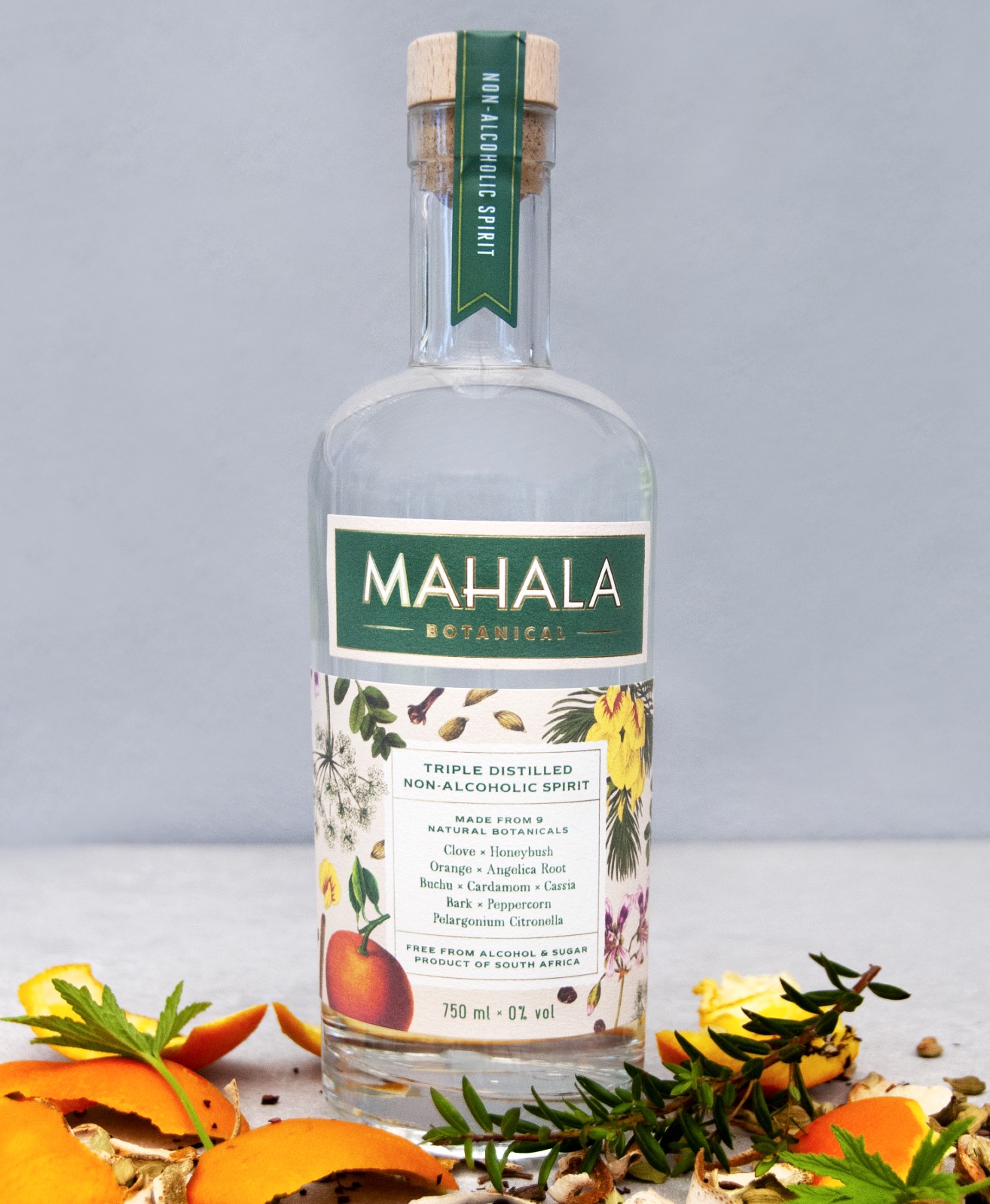 Image courtesy Mahala Botanical
Schoeman admits that while Mahala's non-alcoholic spirits don't match the taste of their alcoholic counterparts, this isn't necessarily the aim. "That's why we didn't add juniper berries, because we didn't want it to be a gin alternative. We wanted it to be in a category of its own."
Carl Brown, who has 15 years' experience as a bartender and mixologist, found his time behind the bar helped him to create high-calibre alcohol-free spirits. Surprisingly, he actually started the development process for CROSSIP's drinks by tasting alcohol.
"I shut myself in a dark room to heighten my senses and tasted a wide range of different alcoholic spirits. I wrote down all the sensations that each spirit gave: whether my throat burned, whether my lips tingled, whether my cheeks flushed.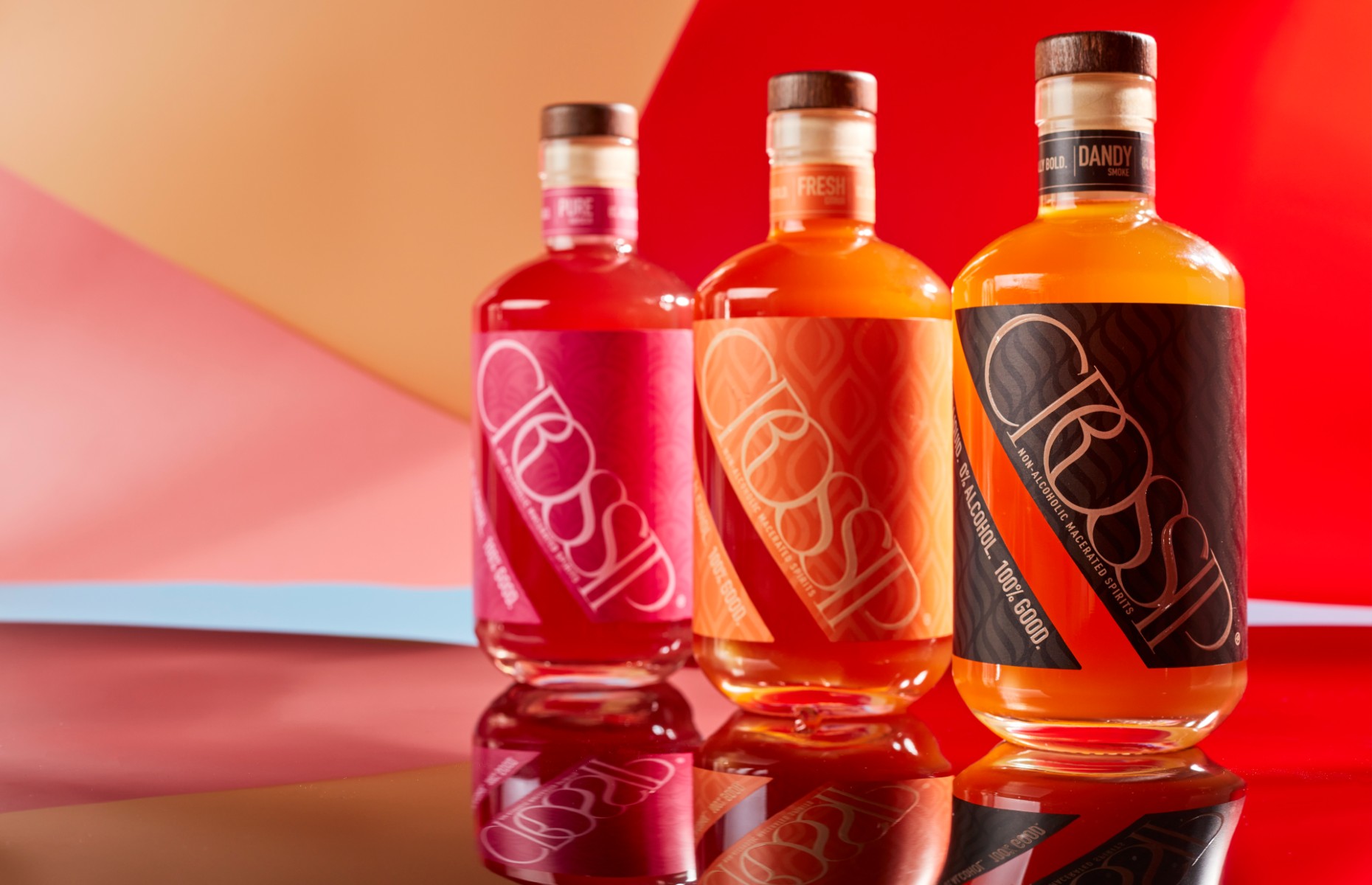 Image courtesy CROSSIP
"Once I had recorded each of these sensations, I sought botanicals that gave the same feelings, such as ginger and cayenne pepper. Without my experience, I would have really struggled to create something truly unique."
If you're after a flavour that closely matches booze and don't want or need to cut it out completely, low-alcohol options may have the edge. "You can never really replicate the flavour of a 40% spirit [without the same level of alcohol], but at 10% you can carry flavour really well," says Wright.
Meanwhile Gamelli believes that removing alcohol forces brands to use higher-quality ingredients, "because they can't use it to mask the taste. The vast majority of people looking for an alternative just want something more grown-up, more interesting and healthier than the soft drinks we're often stuck with."
READ MORE: Tried and tested: the best low and no-alcohol beers
What's next for the low and no-alcohol market?
It's clear our thirst for booze-free options is far from being quenched. According to predictions by market research company Fior Markets, the global non-alcoholic drinks market is expected to be worth more than £1.4 trillion ($1.7tn) by 2028, growing at a compound rate of more than 8% per year.
Fishman believes low-alcohol alternatives will become increasingly popular in years to come. She says seltzers, a hard sparkling water-based drink with a low alcohol percentage, are Whole Foods' best seller in the low and no category, and are continuing to grow.
Meanwhile, Brown is keen to see more non-alcoholic wine varieties. The market "is an extremely tough nut to crack, but if the offering became sophisticated enough to represent all varieties of grapes, as you'd get with alcoholic wine, that would be a huge step for the industry."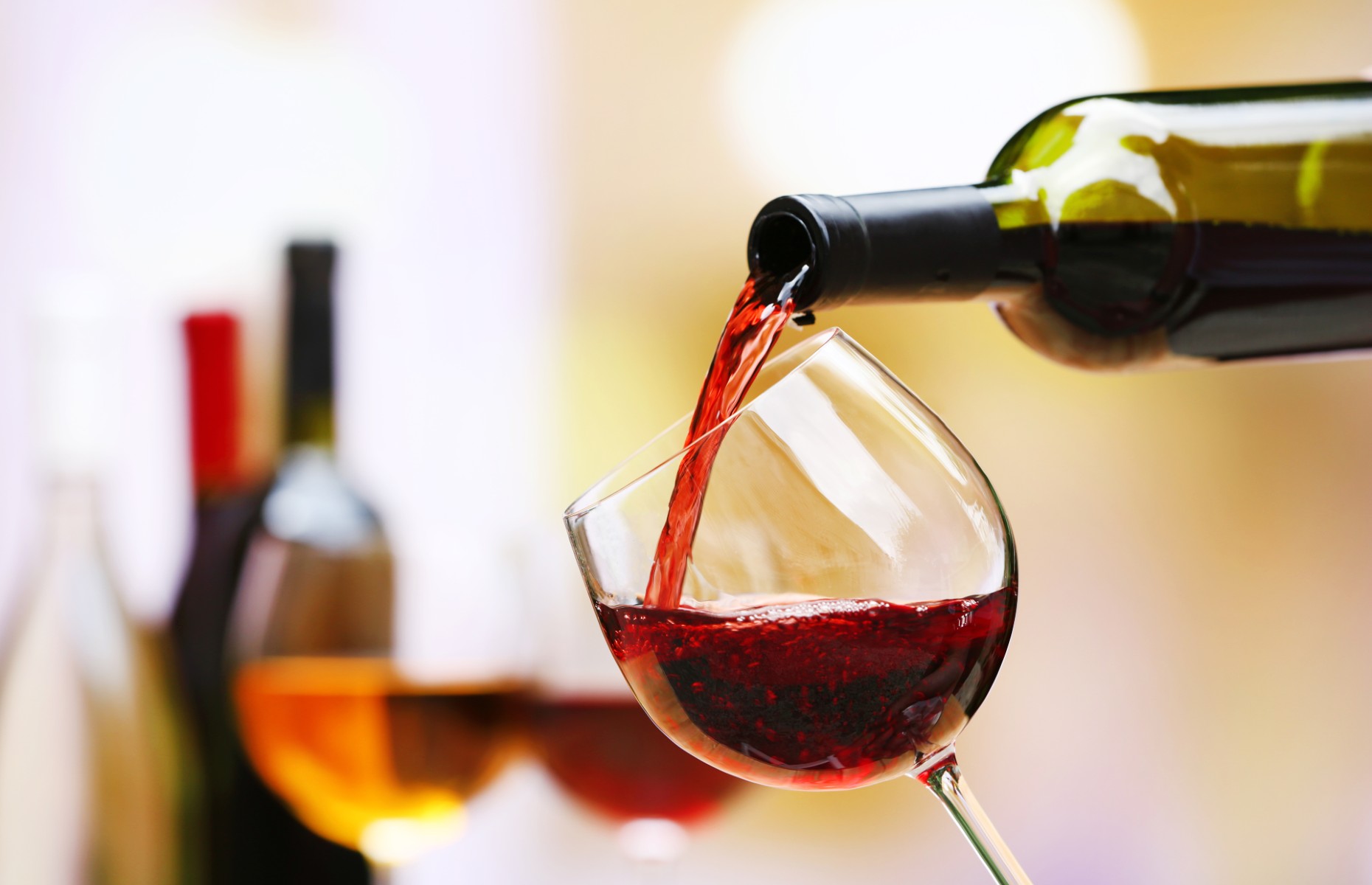 Africa Studio/Shutterstock
We can also expect to see more low-alcohol options in the mix. "It's such a big gap that no-one has quite filled yet," says Wright. "I can see the interest in low-alcohol drinks increasing as awareness of this category grows."
One thing is for sure: whether you're looking to cut out alcohol or simply lower your intake, there's never been a better time for it.
Be the first to comment
Do you want to comment on this article? You need to be signed in for this feature