Seeking a Features Writer for loveFOOD.com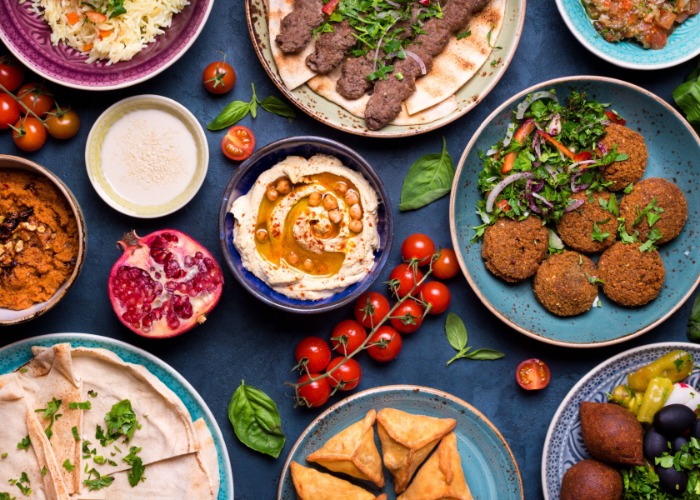 We're looking for a Features Writer to join our talented team on loveFOOD.com – are you the person we're looking for?
Love Inc is an award-winning independent global digital lifestyle publisher with more than 10 million readers a month.
As a result of continued editorial and commercial success, we are looking for an enthusiastic, creative Features Writer to join the hugely successful brand loveFOOD.com and help grow our audience around the world.
You'll be producing engaging and insightful photo gallery-style features, writing about everything from the 30 best burger recipes to the history of curry and the best Italian restaurant in every US state.
This is a fantastic opportunity for food and drink lovers who would relish the challenge of researching and writing compelling features, and who want their work to be read globally.
Offering lots of flexibility, the role is predominately home-based, but may require occasional travel to events/launches. The company also organises London-based socials on a regular basis.
Key responsibilities of the role:
Researching and writing engaging, photo-led gallery features;
Generating great ideas on all aspects of food and drink – from recipe and restaurant round-ups to trends and deep dives into food history – that will help us grow our audience on our site, as well as our partner sites;
Updating and reworking key pieces of older content so they're up to date and relevant;
Helping, as required, with the loveFOOD social media accounts.
Required skills and experience:
Excellent writing skills and the ability to craft clean, compelling copy on any topic;
A passion for, and knowledge of, food and drink (we're looking for someone who knows their onions, literally);
Experience of digital journalism;
Communication skills and the ability to work well independently and as part of a team;
Time management and organisational skills;
Excellent attention to detail (grammar, style, consistency);
A well-honed news instinct and understanding of current affairs and popular culture.
Bonus skills and experience:
Knowledge of social media and SEO;
Experience of using a content management system (although training will be provided);
Photo-editing skills and a good eye for what draws readers in;
The ability to craft attention-grabbing (but not misleading) headlines for different markets;
An understanding of the USA and its culinary trends, including restaurants and fast food;
Experience of writing for non-UK markets, for example in American-English.
Compensation:
We offer a competitive salary dependent on experience, plus a discretionary performance-based bonus scheme and excellent benefits, including 30 days annual leave.
About us:
loveFOOD.com is part of Love Inc, a fast-growing digital lifestyle publishing company with a global focus. Our sister sites are loveEXPLORING.com, loveMONEY.com and lovePROPERTY.com.
Love Inc is an equal opportunities employer. We value and respect all differences (seen and unseen) in all people. We aspire to deliver inclusive working experiences and an environment that reflects the audience we serve. We actively encourage applications from diverse backgrounds.
How to apply:
Please include a detailed cover letter telling us why you think you are a good fit for the Features Writer role for loveFOOD.
We would also like you to send us three ideas for photo-led stories, including headline suggestions, suitable for loveFOOD. These ideas should appeal to a global audience, not just the UK. Please tell us why you think they work for the brand's audience.
Your application must also include an up-to-date CV and your salary expectations.
Please send your application to Ella@Loveinc.com
Applications without all the above elements will not be considered.
To apply you must have the right to work in the UK.
The closing date for applications is 23 October 2023.
Lead image: The Picture Pantry/Shutterstock
Be the first to comment
Do you want to comment on this article? You need to be signed in for this feature