A complete guide to lemons
With their high vitamin C content, ability to lend themselves to sweet or savoury dishes and year-round availability, lemons are a store cupboard staple. Here's how to select the best ones, get the most out of every part and some easy peasy lemon squeezy recipes.
A short history of the lemon
It's said lemons were originally developed as a cross between the lime and citron. They are thought to have originated in China, North Burma or India, and were later exported to Persia, Iraq and Egypt in AD 700. Ancient Egyptians used lemons to embalm their mummies, frequently putting them in tombs with dates and figs. And the cookbook Apicius (the sole remaining cookbook from the Roman Empire) mentions Citrus Medica.
It is thought the lemon's first journey to Europe was initiated by Arabs who brought them to Spain in the 11th century, around the same time that they were introduced to North Africa. It wasn't until the middle of the 15th century that the first real lemon cultivation reportedly began in Europe, in Genoa, Italy.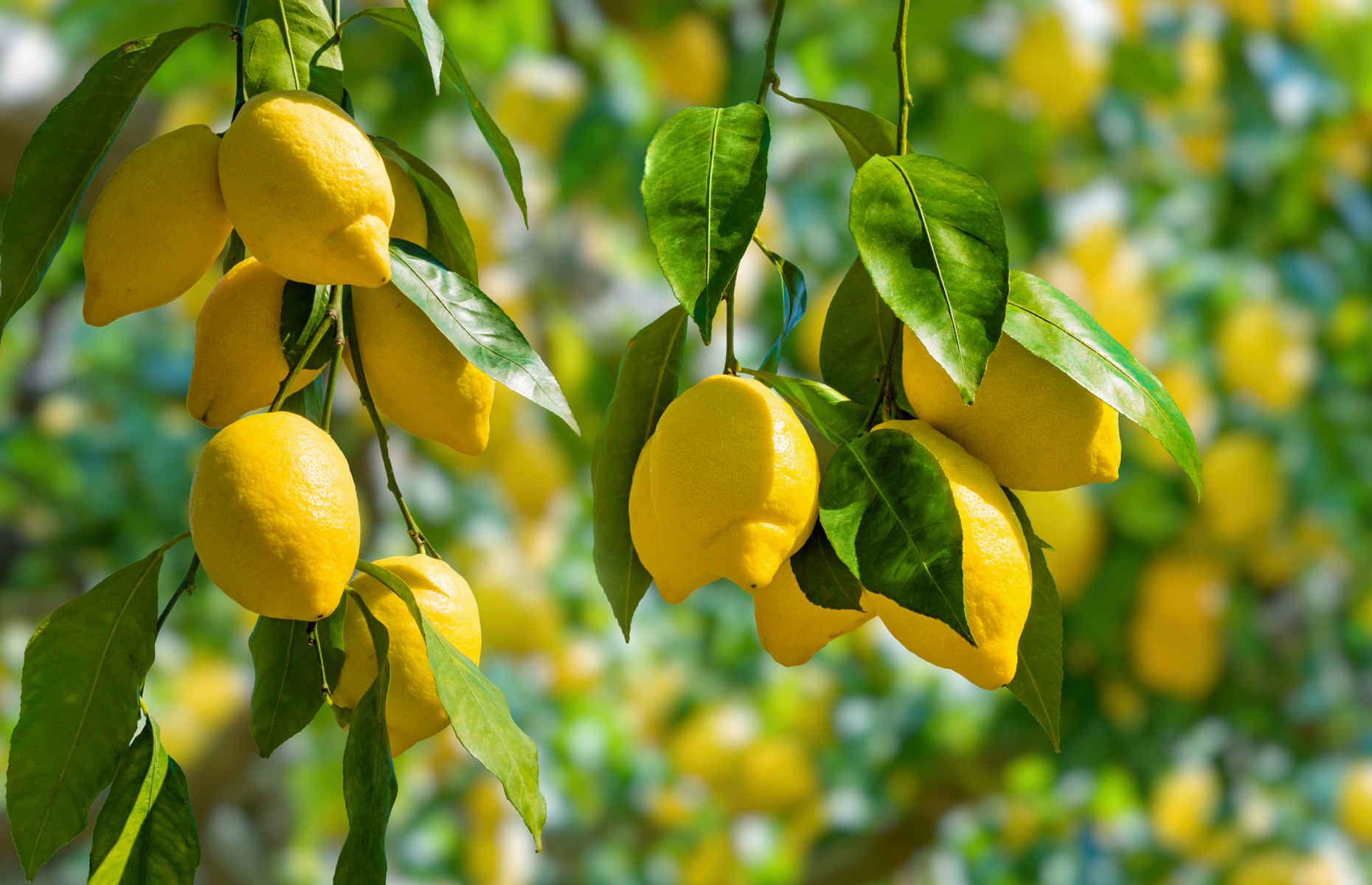 IgorZh/Shutterstock
Like many other fruits and vegetables, lemons were brought to the Americas by Christopher Columbus on his second voyage to the New World in 1493 and have been grown in Florida since the 16th century. Nowadays, lemons are ubiquitous in kitchens around the world, used in cooking and preserving.
Types of lemon
Firstly a look at the two extremes: sweet and sour. The two main types of sour lemons are the eureka and the Lisbon. The eureka generally has a more textured skin, a short neck at one end and few seeds. On the other hand, Lisbon has a smoother skin, no neck and is usually seedless. The most renowned sweet lemon is the Meyer lemon, a citrus fruit native to China deemed to be a hybrid between a true lemon and a mandarin or common orange. It was brought to the US in 1908 by agriculturalist Frank Nicholas Meyer.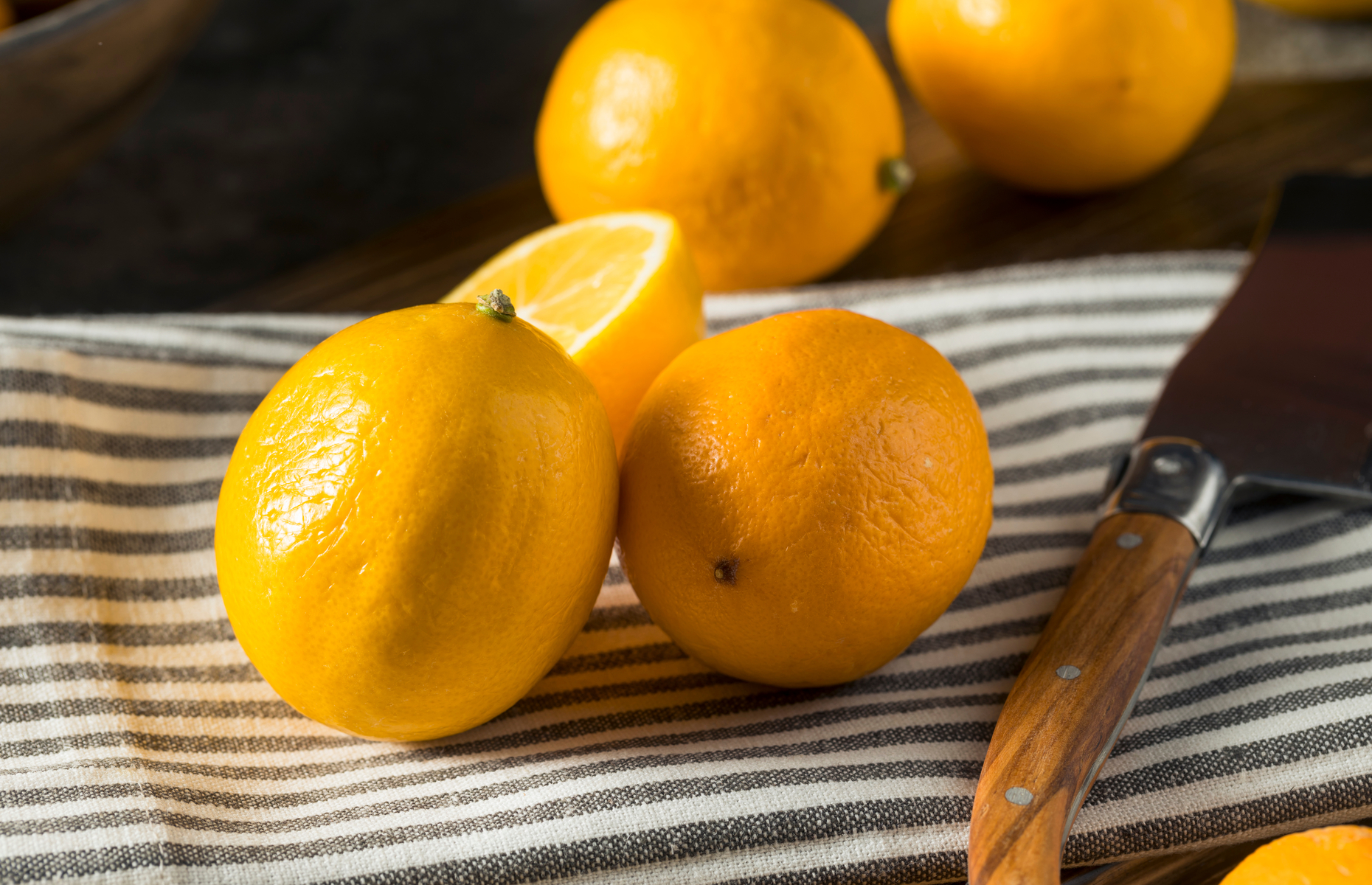 Brent Hofacker/Shutterstock
There are many types of lemons – these are a few that stand out. You'll recognise bergamot lemons from the distinct aroma they give Earl Grey tea and citrus limetta has a particularly good essential oil. One of the most well-known citrus varieties is Diamante, named after the city in Calabria, Italy. Kabosu often replaces vinegar in Japanese recipes and verna is a Spanish variety which accounts for roughly 60% of Spain's annual lemon crop.
What to look for when buying lemons
When selecting lemons, always go for the heavier ones, no matter their size. When comparing two equal sized lemons, the heavier one will most definitely be the richer in sugar and mineral content. Thick-skinned lemons are not as heavy as thin-skinned, nor do they have the coveted mineral content or sweetness.
Take note of the stem end of the lemon: one end of the fruit has a tip where the blossom started to grow, the other end has a stem or a dimple where the stem used to be. On the stem end of a highly mineralised sweeter lemon, there will be visible mini lines radiating out of the central point like sunbeams. These lines form a three to five-pointed star known as a calyx. The greater the number of points on the calyx, the higher the mineral content of the lemon.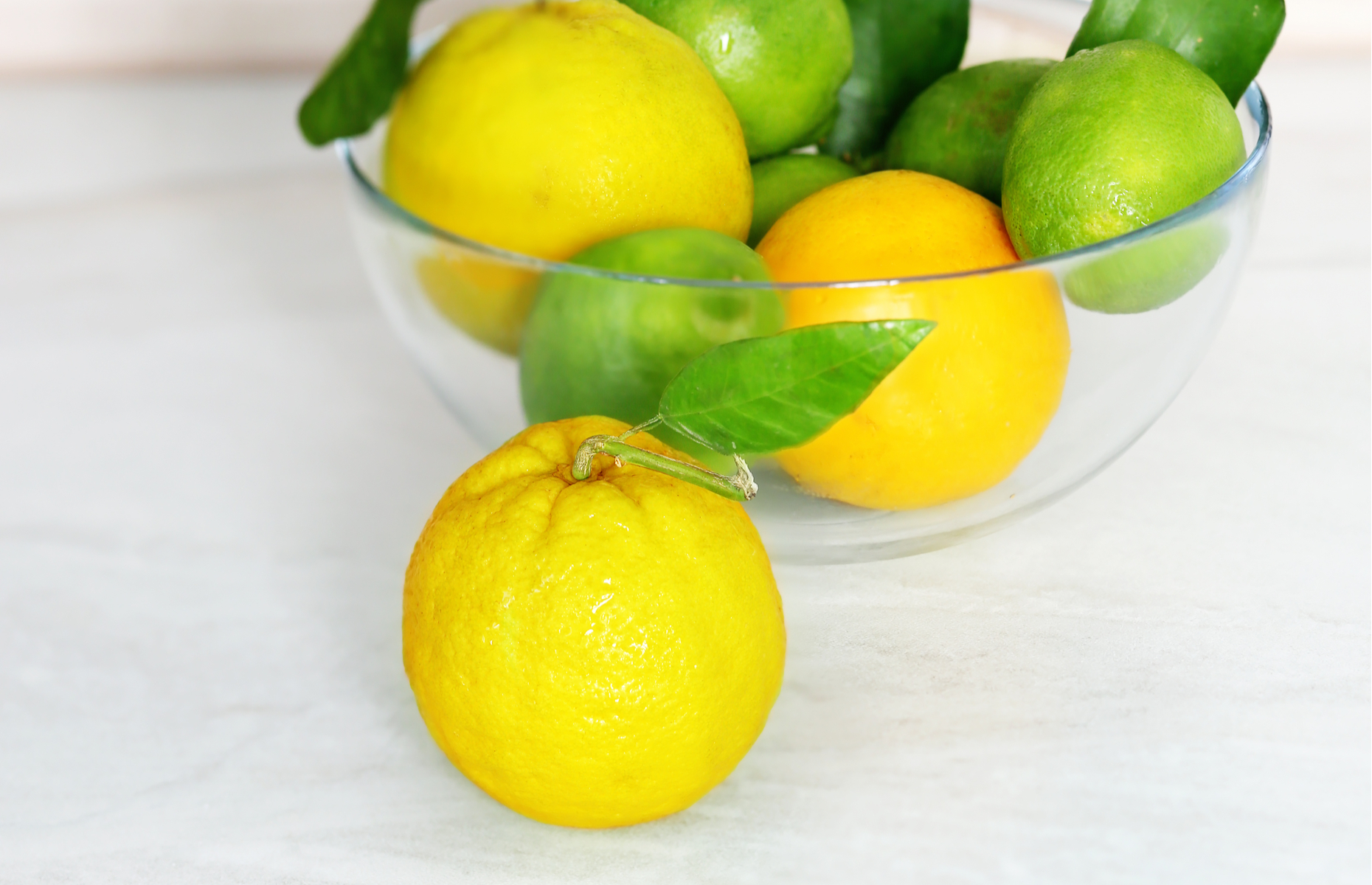 LADO/Shutterstock
How to get the most from lemons
Before preparing lemons in any way, first wash the skin so that any dirt or bacteria on the surface will not be transferred inside the fruit.
How to cut a lemon wedge
First remove any stickers, rinse and dry the lemon. Then cut off both ends of the lemon – just enough so that the lemon wedges will have clean edges. Stand the lemon upright to prevent it from wobbling and cut the lemon from top to bottom. Now cut the two halves into as many wedges as desired.
How to juice lemons
You can either use a reamer, juicer or indeed squeeze by hand. Lemons produce significantly more juice when warm so it's best to keep them at room temperature. Rolling them in the palm of your hand on a table will also help extract more juice.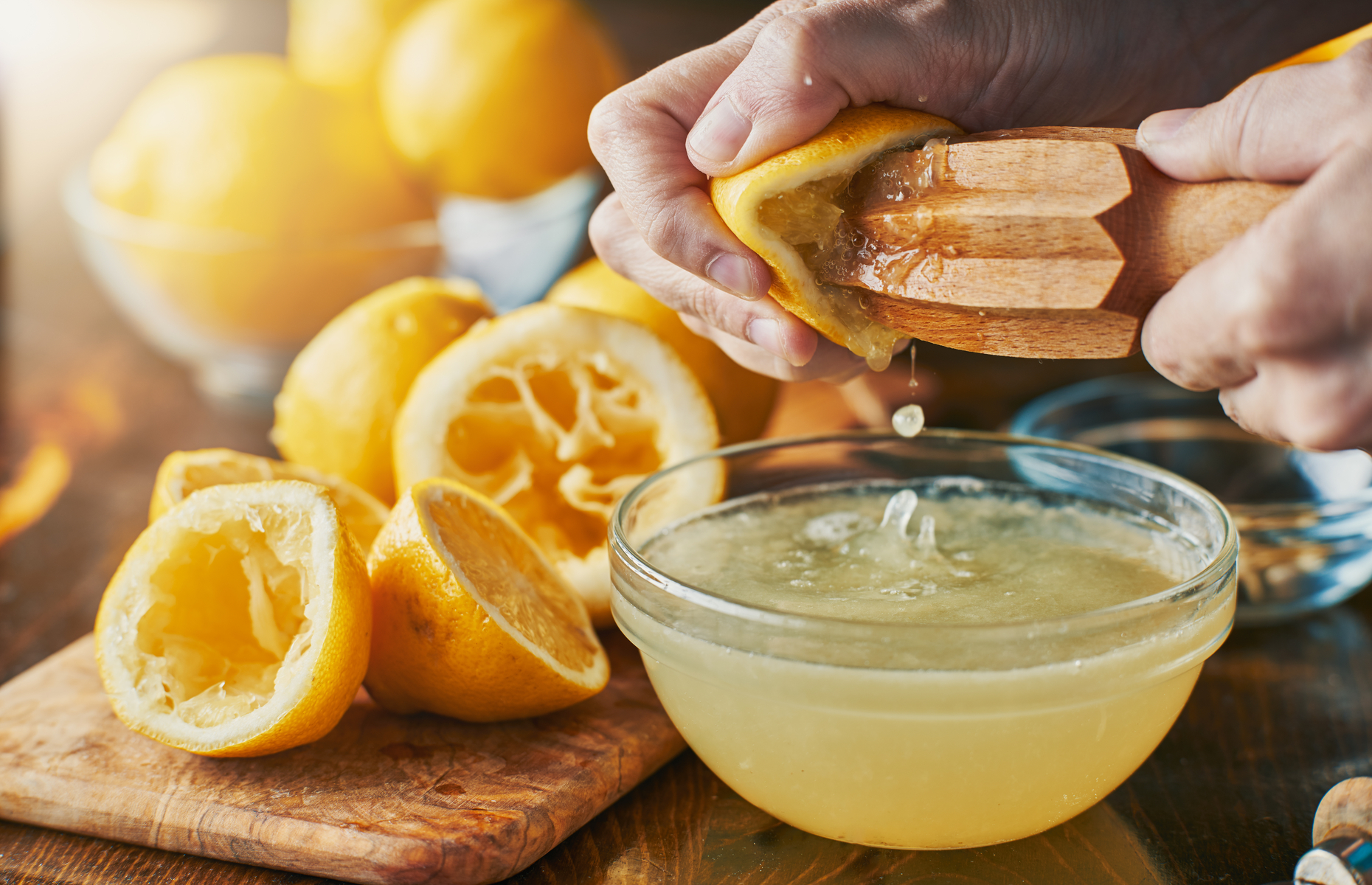 Joshua Resnick/Shutterstock
Instead of removing any visible seeds before juicing the halves, wait until after, as seeds normally sit deep inside the fruit and are not visible on the surface. The average lemon has eight pips and three tablespoons of juice.
How to zest lemons
If zesting, use lemons that are organic and un-waxed, as most conventionally-grown lemons contain pesticides. Lemon wax coatings can be plant, insect, animal or petroleum-based. Other compounds such as ethyl alcohol for consistency, milk casein for 'film formers' and soaps for flowing agents can also be added to the wax.
After washing and drying the lemon, use a zester, fine grater, pairing knife or vegetable peeler to remove the zest. Be careful not to include the bitter white pith directly under the zest. Dried lemon zest should be stored in a cool, dry place in an airtight glass container.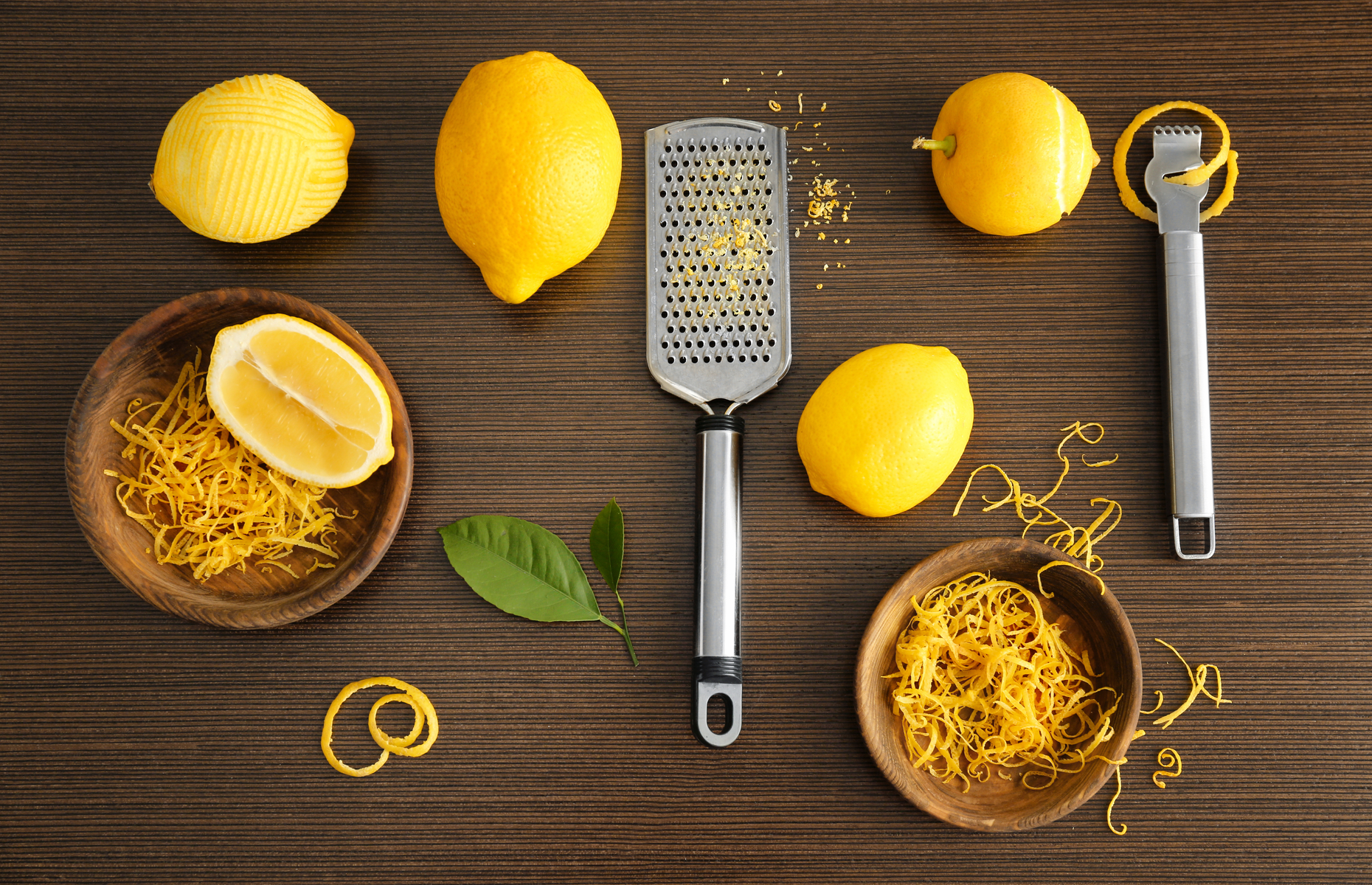 Africa Studio/Shutterstock
How to store lemons
Lemons will stay fresh at room temperature, away from exposure to sunlight, for roughly a week. To store for longer, keep in the fridge where they'll last around a month.
Savoury lemon recipes
Most people would agree that a salad of any type cannot exclude a squeeze of lemon but there are so many more interesting ways to incorporate the citrus into savoury dishes.
Mauro Colagreco, of three-Michelin-starred Mirazur restaurant in Menton, France, says "As a chef I have always loved lemon's sheer adaptability in the kitchen. I use it to infuse oils and salt and add subtle bursts of flavour. It can be used as a base for thirst-quenching drinks and juiced to add rich palate-cleansing acidity to savoury dishes."
Lemon juice can help crisp up the skin of meat and add a crunch to your roast potatoes, but fish and citrus go especially well together. A simple combination of rich butter, salty capers and zingy lemon elevates sole into something special. Or try this harissa baked fish – the lemon cuts through and lifts the spicy, rich harissa marinade and is also stirred through cous cous, which is otherwise rather bland.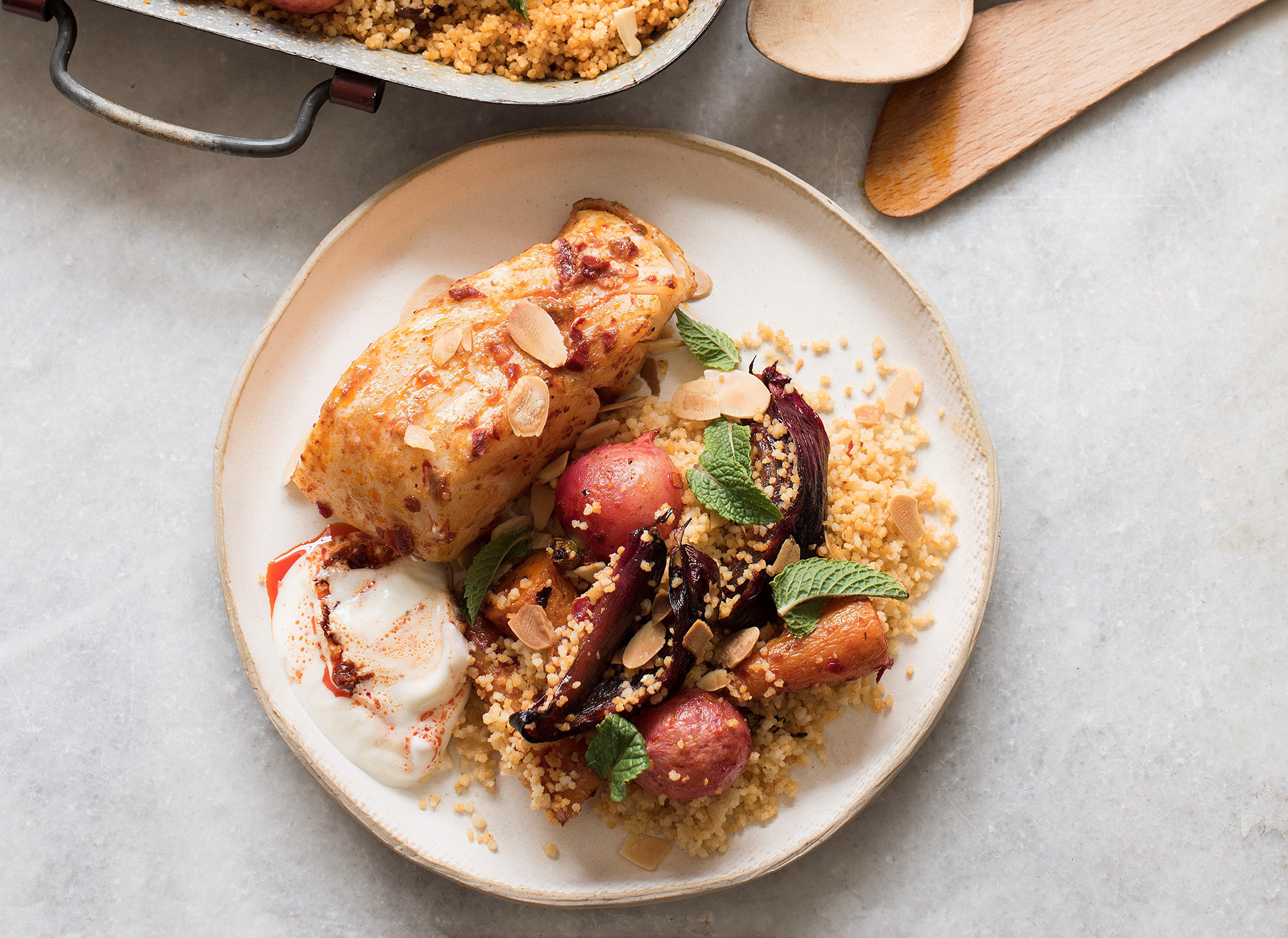 Susan Bell/White Lion Publishing
Roast lemon wedges with sausages, fennel and asparagus to infuse the juices in this one-tray wonder. And for a hearty veggie main, stir lemon zest and juice through cooked cabbage, and add to orzo and toasted pine nuts.
Sweet lemon recipes
As lemon cuts through fat, it adds a clean edge to rich puddings and balances overly sweet desserts. Two winning recipes are lemon meringue pie and lemon drizzle cake. In the meringue pie, the citrus is incorporated into the set custard and Italian meringue. As well as zest in the drizzle cake mixture, lemon juice and granulated sugar make for a crunchy, zesty glaze.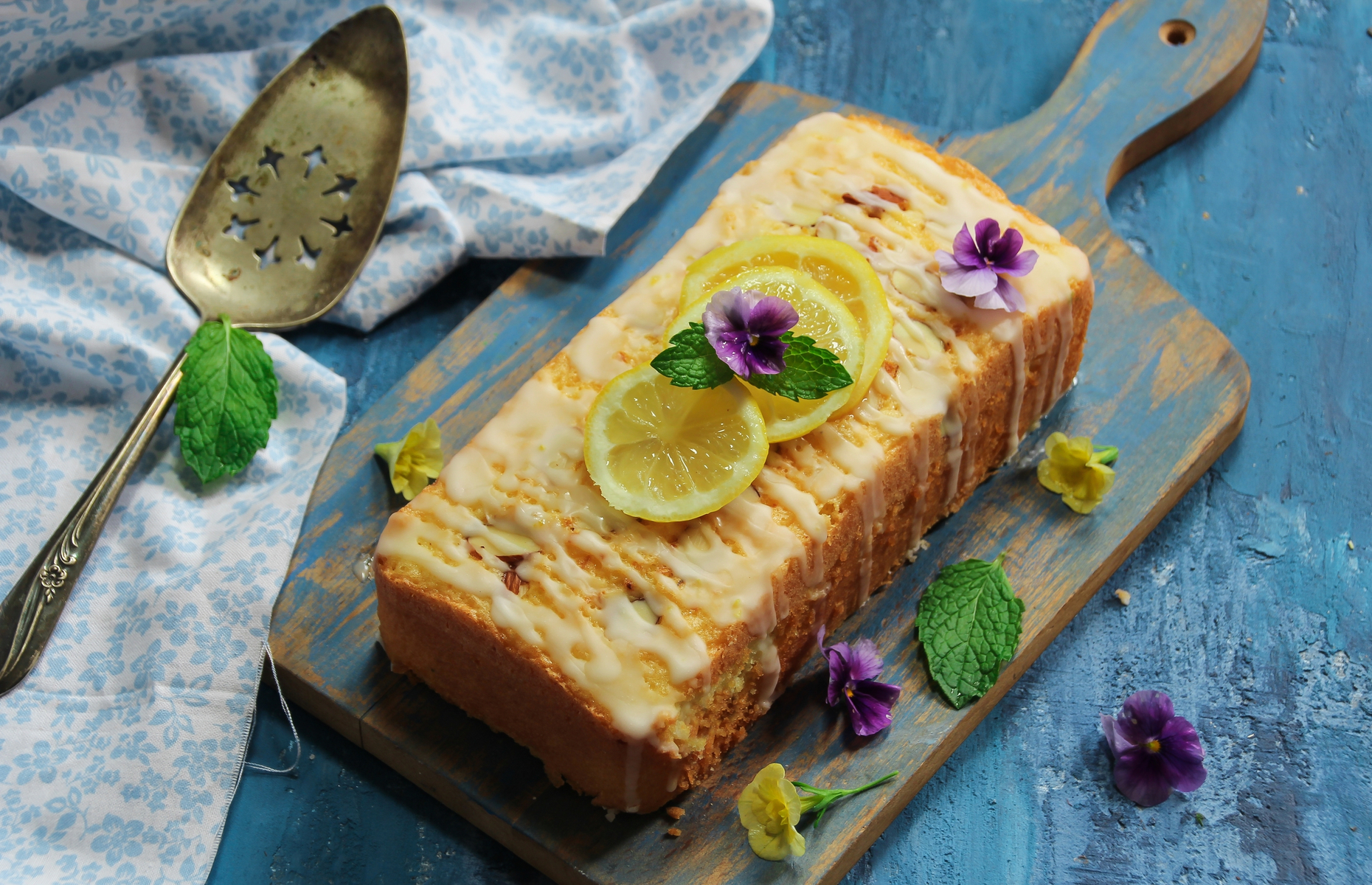 vm2002/Shutterstock
Lemon curd – made with lemon juice, sugar, butter and eggs – is a great way to add a sharp, zesty edge to sweet treats. Find our ultimate recipe here then try it in a fresh take on a classic sandwich cake. The curd is folded into the whipped cream filling. For another twist on tradition, give this lemon Swiss roll, with lemon sponge, icing and curd, a go.
Yasemen Kaner-White is the author of Lemon Compendium.
Lead image: Alexeysun/Shutterstock
Be the first to comment
Do you want to comment on this article? You need to be signed in for this feature