A history of afternoon tea: why we love it and how to host your own
The taking of afternoon tea has been a great British tradition for two centuries. Find out how a hungry duchess inspired this quintessential pastime and how to tell your high teas from your cream ones…
An afternoon pick-me-up
That mid-afternoon slump and craving for something sweet is usually remedied with putting the kettle on and reaching for the biscuits. But the habit of drinking tea and eating a snack at 3pm used to be a much more refined affair. In fact, it's traced to the tradition of taking afternoon tea – a civilised event that's roared back to popularity in recent decades.
As much as afternoon tea is loved for its cute finger sandwiches, elegant desserts and restorative drinks, it's also an occasion in itself. The how, where and with whom you indulge is as important as what you indulge in. And we can thank one fine lady's peckishness and desire for a good chit-chat for the whole affair.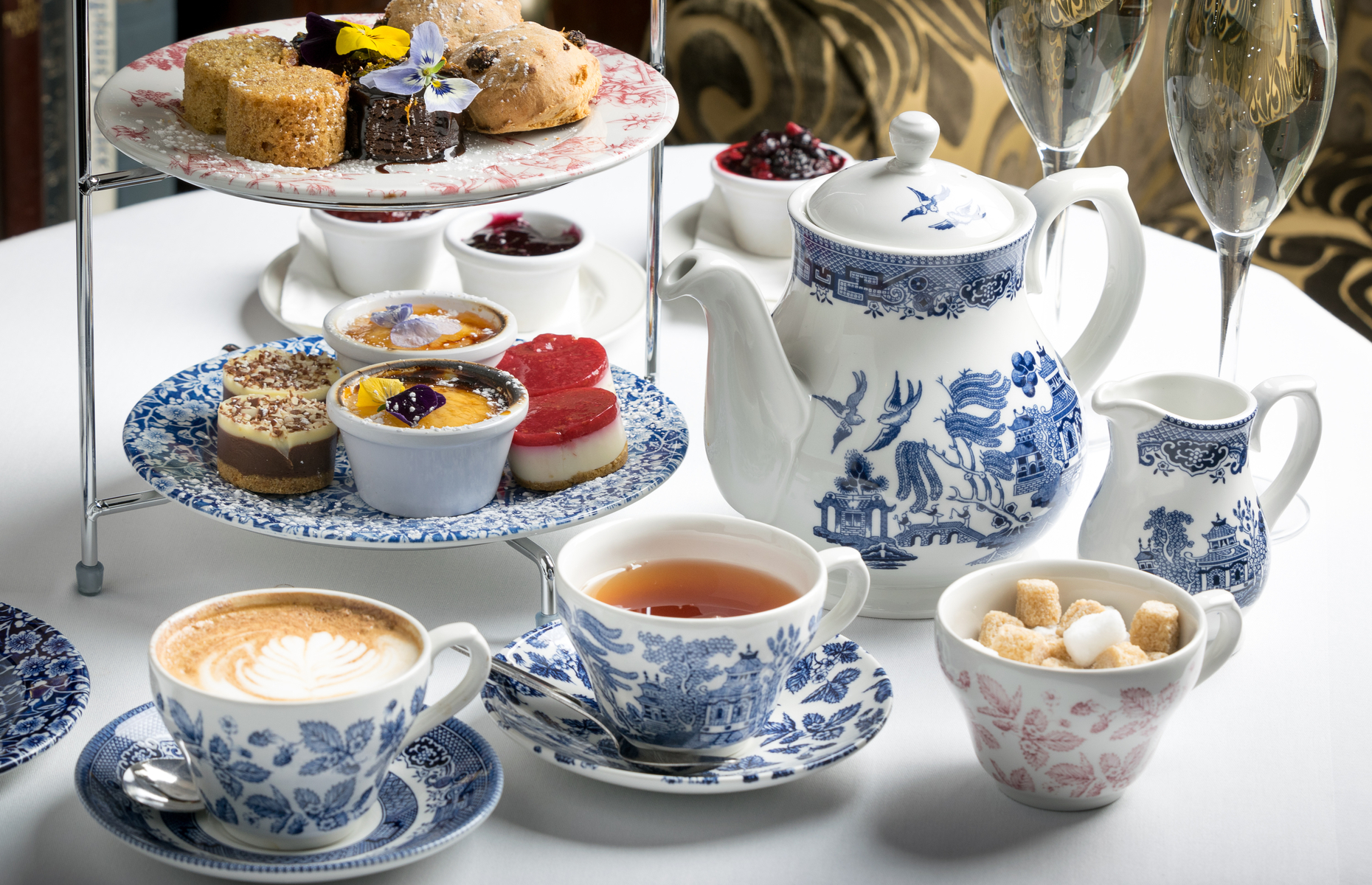 petereleven/Shutterstock
The first afternoon tea
Tea drinking had been the height of sophistication in Britain since the 1660s, when it was popularised by King Charles II and his Portuguese wife, Catherine de Braganza. But it wasn't for everyone: hefty price tags meant tea was the preserve of the aristocracy.
It had also long been the fashion for aristocratic families to just have two main meals a day: a substantial breakfast and evening meal, supplemented by a light lunch. But by 1840, with the advent of kerosene lamp lighting, dinner was eaten later – and Anna Russell, the seventh Duchess of Bedford, was not happy about it.
After complaining of a "sinking feeling" around 4pm, Anna started ordering a tray of tea, bread and butter, and cake to her room around mid-afternoon, and invited friends to join her.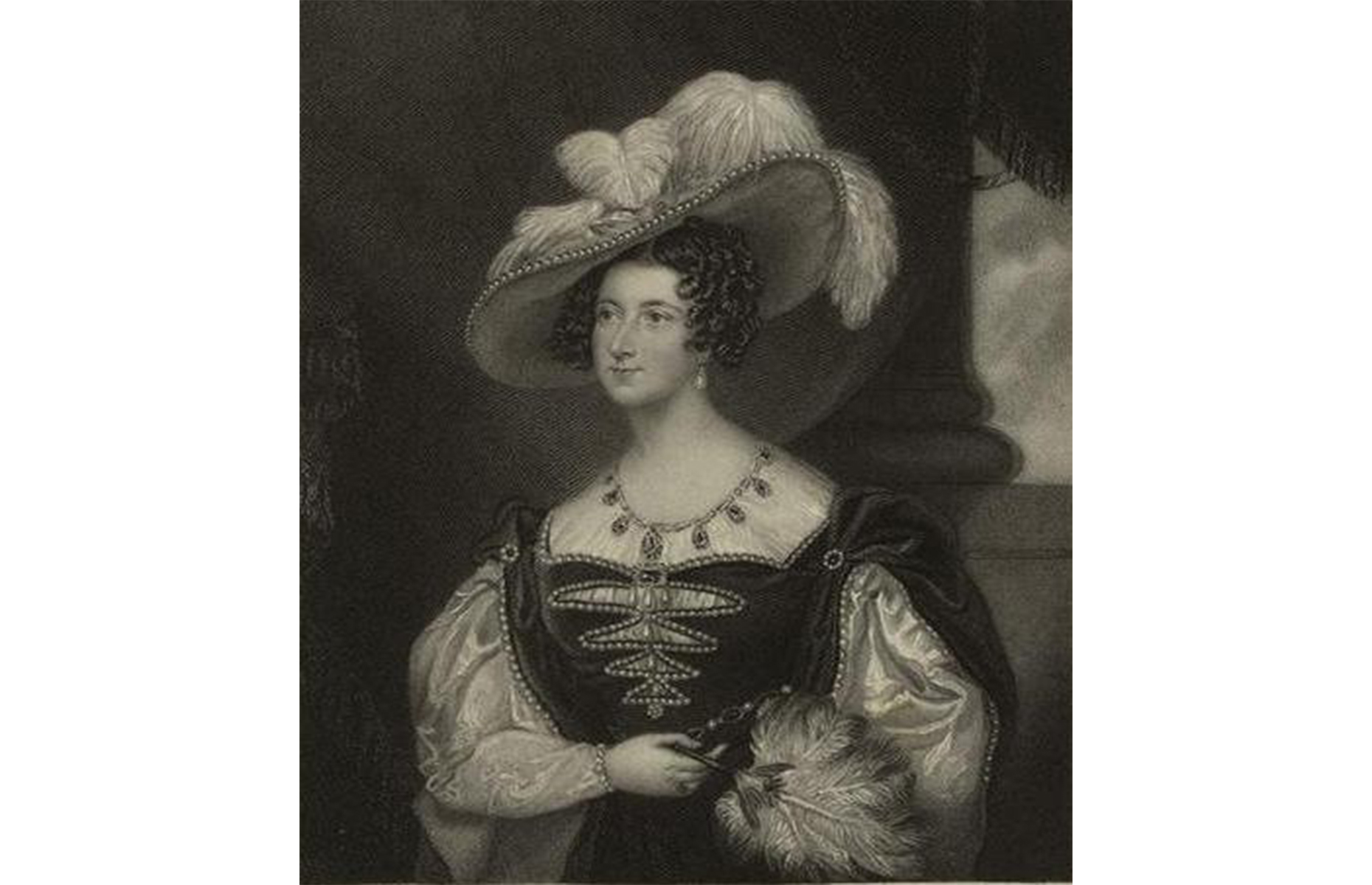 Wikimedia/Public Domain
Afternoon tea gets royal approval
When Anna came to London, she brought the occasion with her and it soon caught on among the great and the good, then skyrocketed with a royal endorsement. Lifelong friend Queen Victoria loved the idea and began to enjoy having light cake with buttercream and fresh raspberries – later known as Victoria sponge – to accompany her precious cup of tea.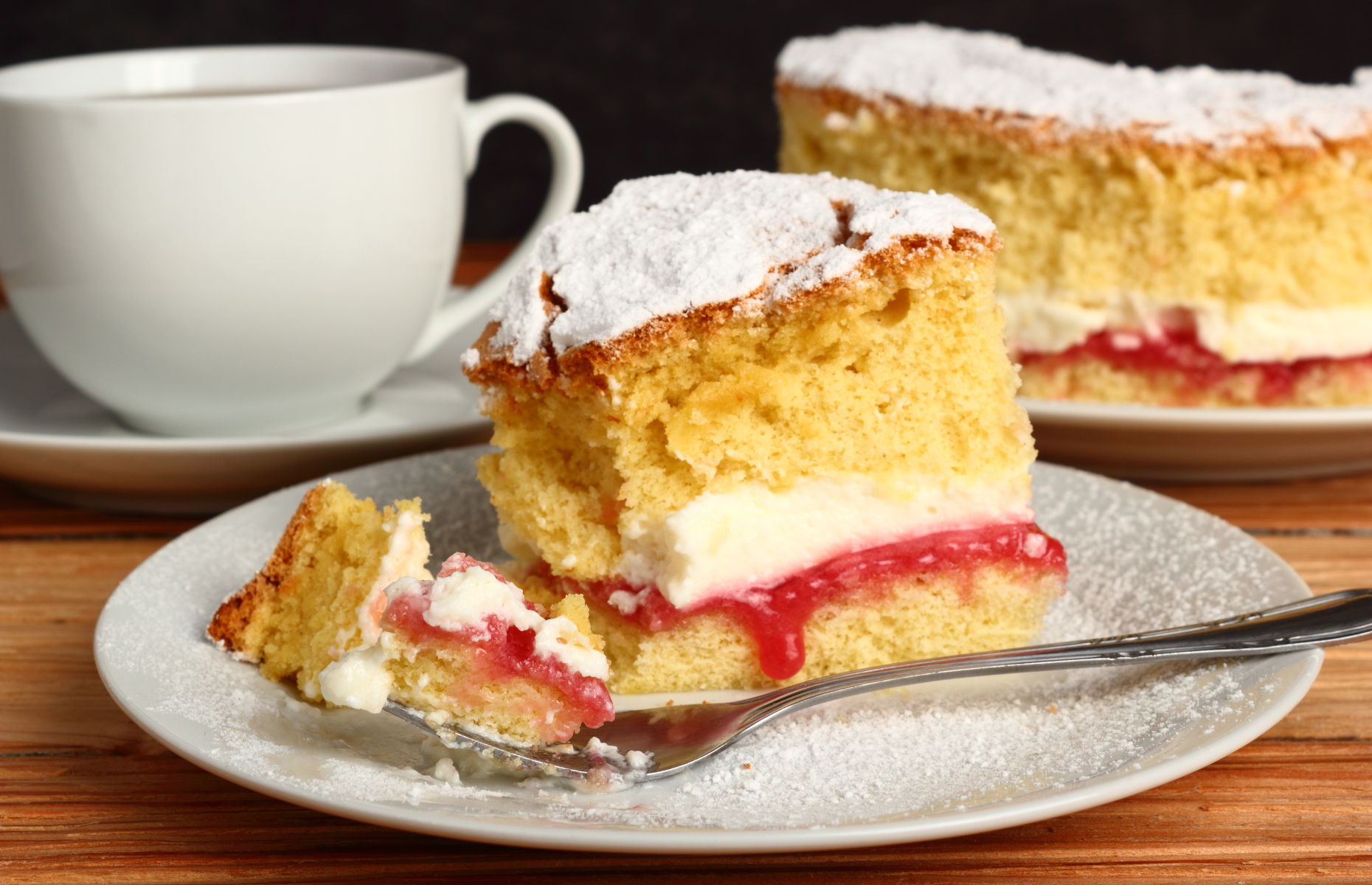 Ninikas/Shutterstock
Ladies came for tea dressed in finery and, as the gatherings got bigger, they moved to the drawing room. When summer arrived, afternoon tea relocated to glorious, high society gardens. Tea was still a delicacy so serving it to a large number of guests in the beautiful grounds of your huge home was a way to display wealth.
Tea would be served from elegant silver teapots into fine bone china cups, with dainty morsels carefully presented on low tables as the ladies relaxed in parlour chairs. It was still a relatively informal way for women to socialise – guests were invited by note or verbally, and could drop in and out as they pleased.
On to the tea dance
By the late 19th century, tea prices had become more affordable, allowing the burgeoning middle class to partake in the sophisticated afternoon tea ritual. It spread across Britain and even to the USA.
By the 1920s, music was added to the occasion. A full orchestra in the garden was still de rigueur for the super-rich but other fashionable youngsters of lesser means would attend tea dances in stylish hotels. Pictured is a tea dance in London's West End, in 1941.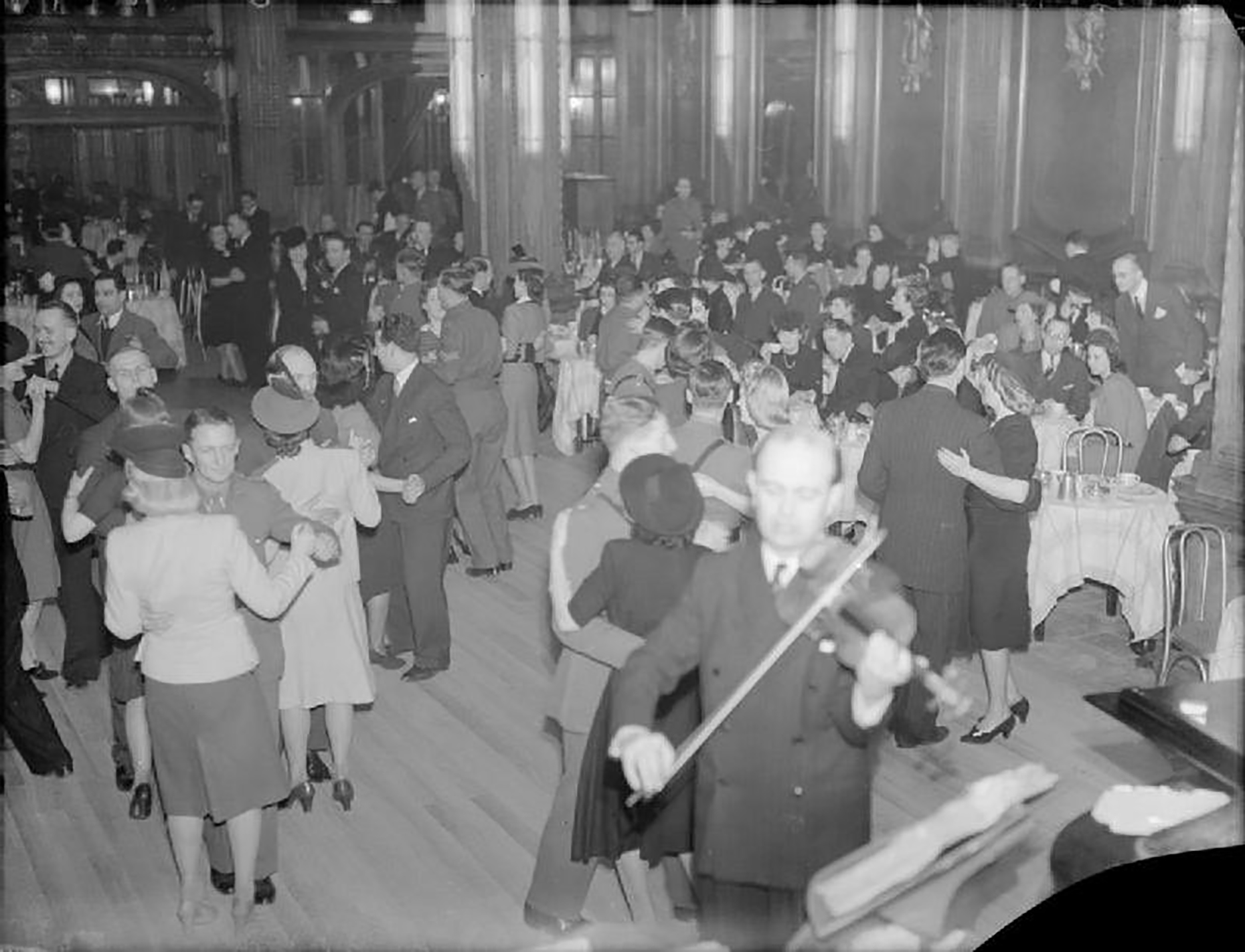 Wikimedia/Public Domain
While nowadays afternoon tea isn't a regular part of the day for the majority of us, it remains a royal tradition. Queen Elizabeth II reportedly takes afternoon tea every day which consists of dainty, crustless sandwiches, sweet treats and scones.
What makes a proper afternoon tea?
Today afternoon tea in the UK is usually served in hotels and the odd surviving specialist tea room. And, contrary to what many overseas visitors to Britain believe, it is usually reserved for special occasions – a birthday, anniversary or special day out – rather than a daily event. But its constituent parts have changed charmingly little since the days of Anna, the Duchess of Bedford.
A selection of loose leaf teas, such as Assam, Earl Grey, Darjeeling, Lapsang Souchong, should be served in pots and poured into teacups.
Sandwiches, cut delicately into fingers with crusts off and thoroughly English fillings like cucumber and egg mayonnaise, are presented on a cake stand with bite-size cakes and pastries. Scones with clotted cream and jam are often also served, but these didn't become a regular feature until the 20th century.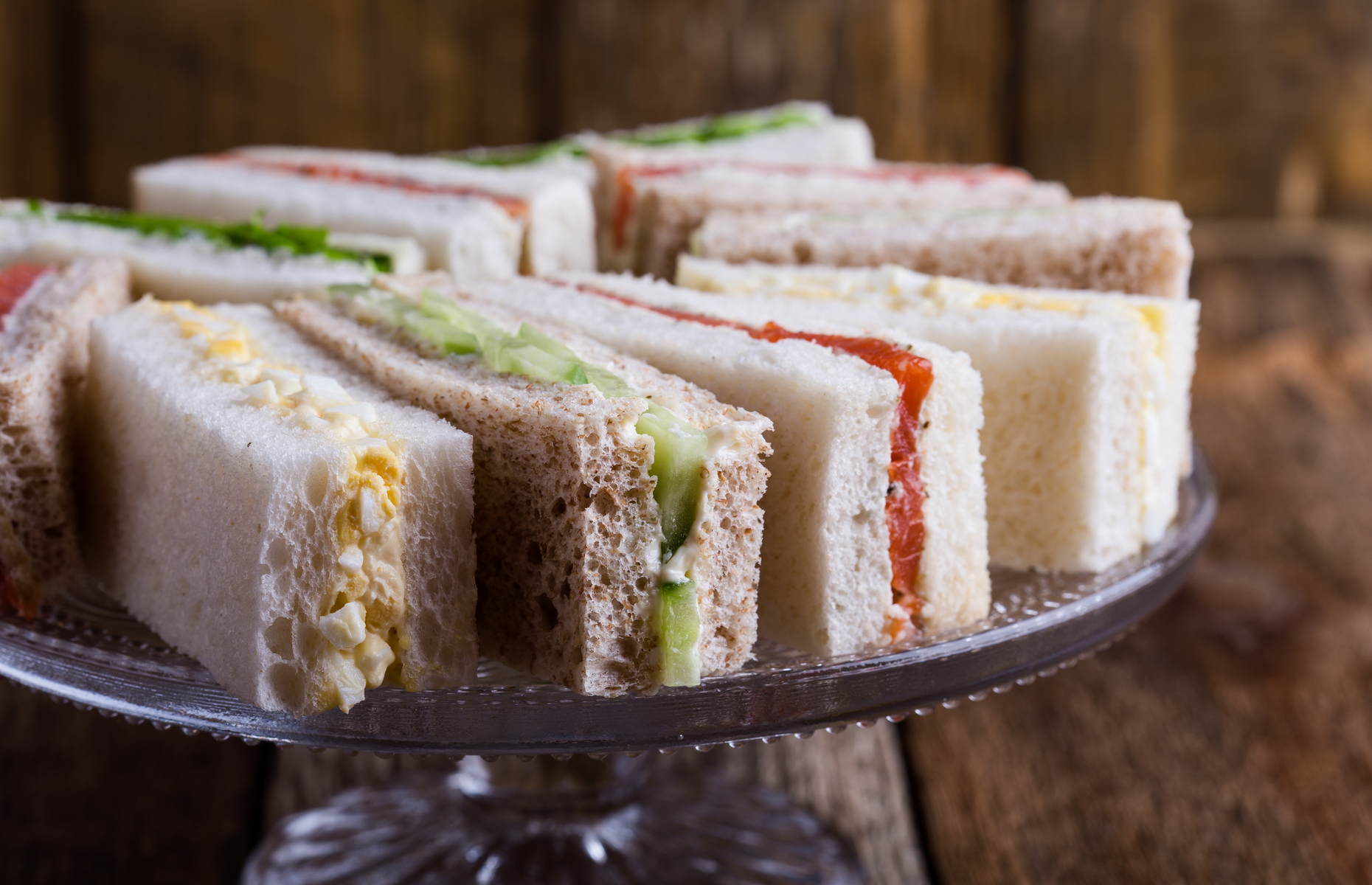 istetiana/Shutterstock
Good manners should also be observed. During afternoon tea, teacups should only be raised when drinking and pinkie fingers are never poked out. When not drinking, teacups should always rest on the saucer. Sticklers for tradition may also like to make biscuits available, as was the fashion in the 19th century to allow the most demure ladies to eat a little something while keeping their gloves on.
What are the different types of afternoon tea?
High tea
Afternoon tea is sometimes mistakenly called high tea, which is a very different affair. It was a meal served early in the evening in working-class homes during the 18th and 19th century after a hard day at work.
The main meal of the day, it was hearty fare of a mug of tea, bread, vegetables, cheese and occasionally meat served on the 'high', or main dining table. It's why many people still call their evening meal, tea.
Cream tea
Scones have been eaten in Devon and Cornwall since the 11th century but it would take the advent of the railway network and refrigeration to popularise the cream tea – taking the hot drink with scones slathered in clotted cream and preserves. Day-trippers to the seaside in the early 20th century would take the tradition home with them and scones would soon become an afternoon tea staple.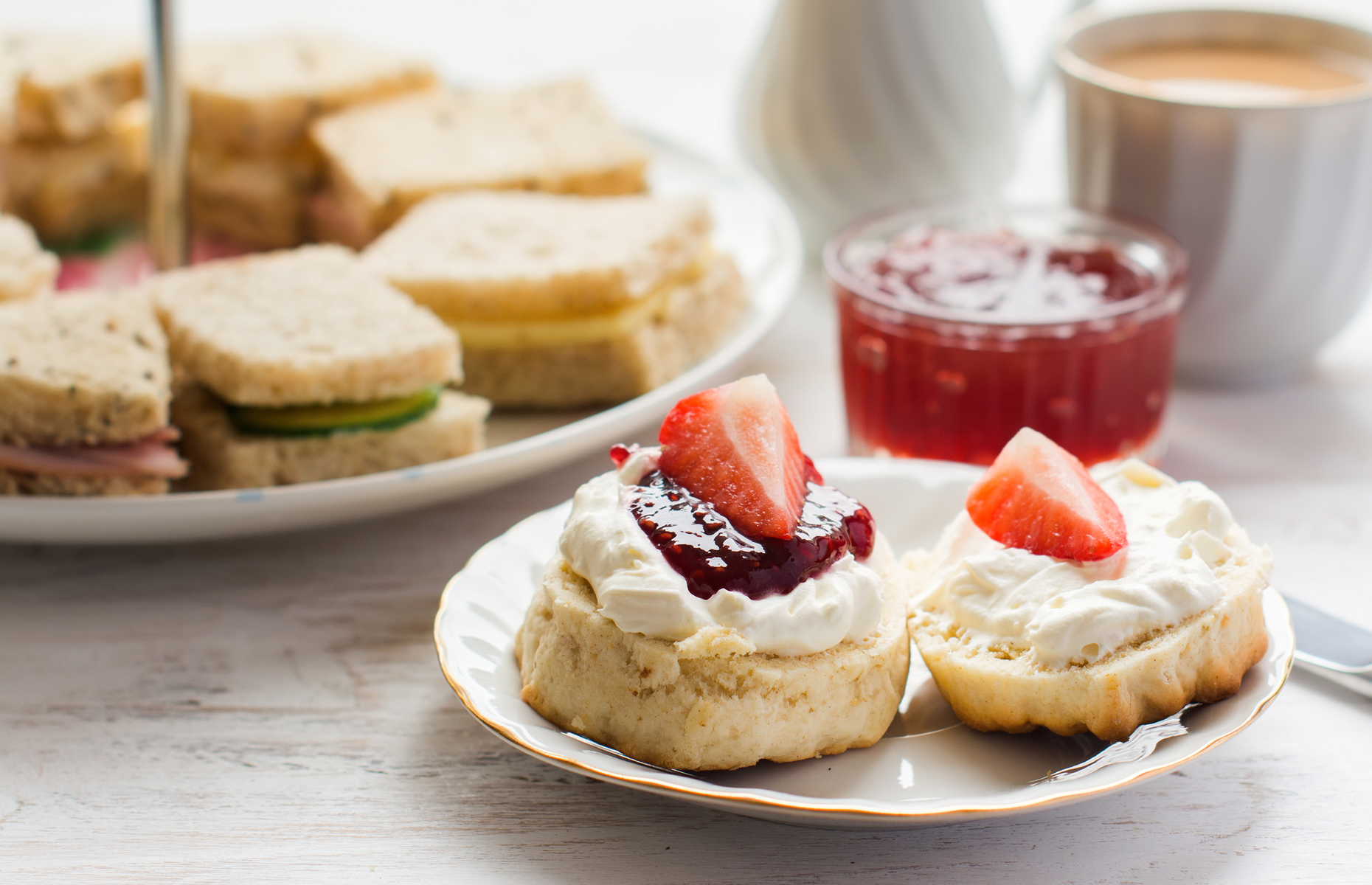 Lilly Trott/Shutterstock
Strawberry tea
The addition of fresh strawberries to a cream tea makes it a strawberry tea.
Champagne tea
Afternoon tea developed when ladies drinking alcohol at all, let alone in the afternoon, was somewhat frowned upon. But not so today and many hotels now offer menus that include a glass of champagne with afternoon tea.
How to throw your own afternoon tea
Gather a group of friends and try out some of our favourite afternoon tea recipes:
Blueberry and buttermilk scones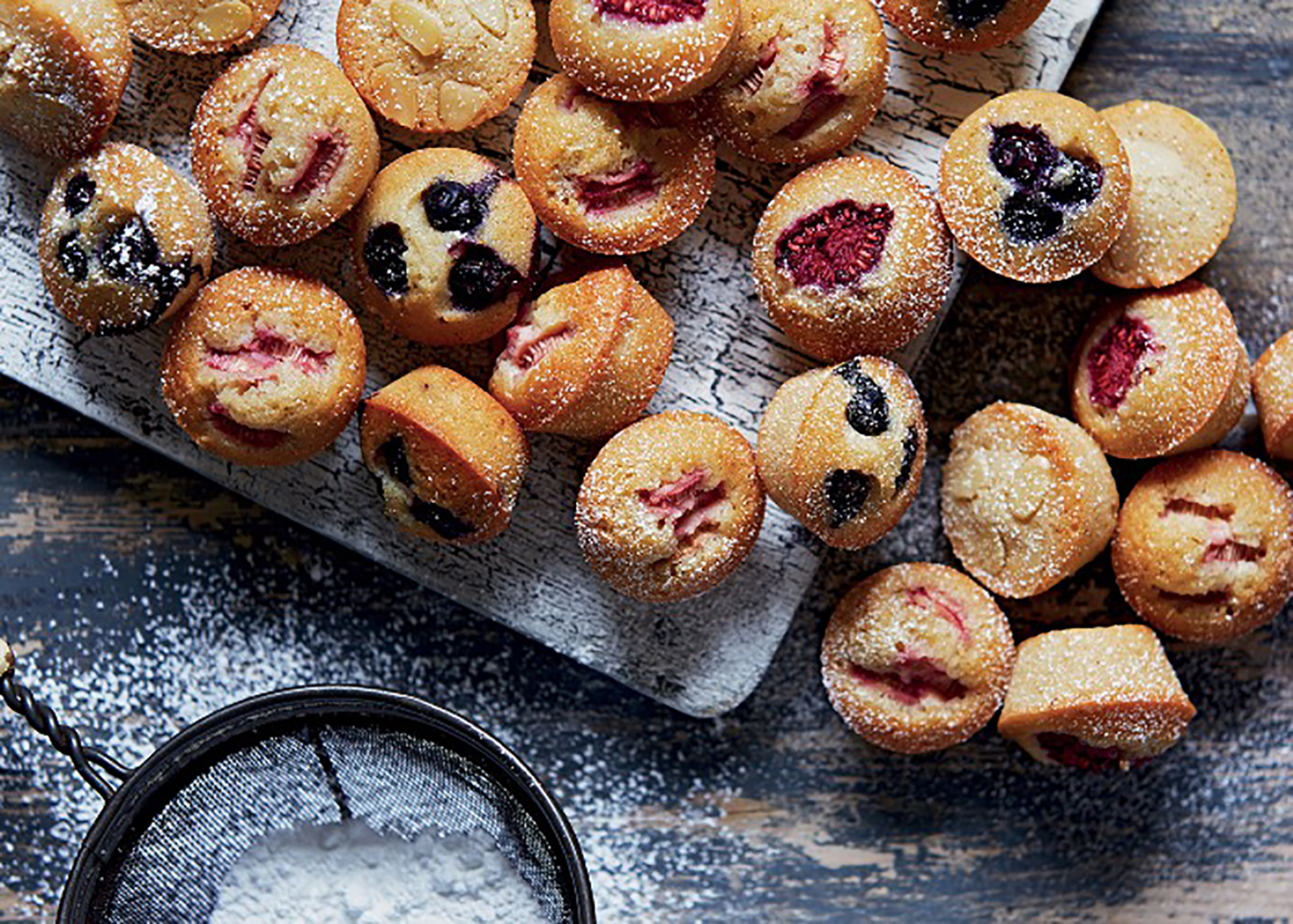 Soulful Baker/Jacqui Small
Orange, almond and cardamom madeleines
Lead image: Magdanatka/Shutterstock
Be the first to comment
Do you want to comment on this article? You need to be signed in for this feature