May foods in season and what to cook with them
The weather is warming up, the days are getting longer and there's plenty of excellent spring produce around. This is a great month to get into the kitchen (or in front of the barbecue) as a glut of produce, from green vegetables to soft fruit, comes into season. Here are the best seasonal dishes to cook in May.
Vegetables
New season British asparagus is at the top of everyone's list in May – there are plenty of excellent breakfast, brunch and lunch dishes to make the most of the relatively short season. Elsewhere, Jersey Royal potatoes continue to be widely available, nestling next to fresh maincrops. Aubergine, carrots and globe artichokes are also coming into season.
May is a great month to start thinking about exciting salads as lettuce, tomatoes, peas and radishes are all in season. Watercress is also here, adding pepperiness to dishes, plus spring greens, spinach, courgettes and courgette flowers shouldn't be missed.
Green baked eggs with asparagus
Asparagus, new potato and radish salad
Grilled lettuce with buttermilk dressing
Pea, Parma Ham and feta quiche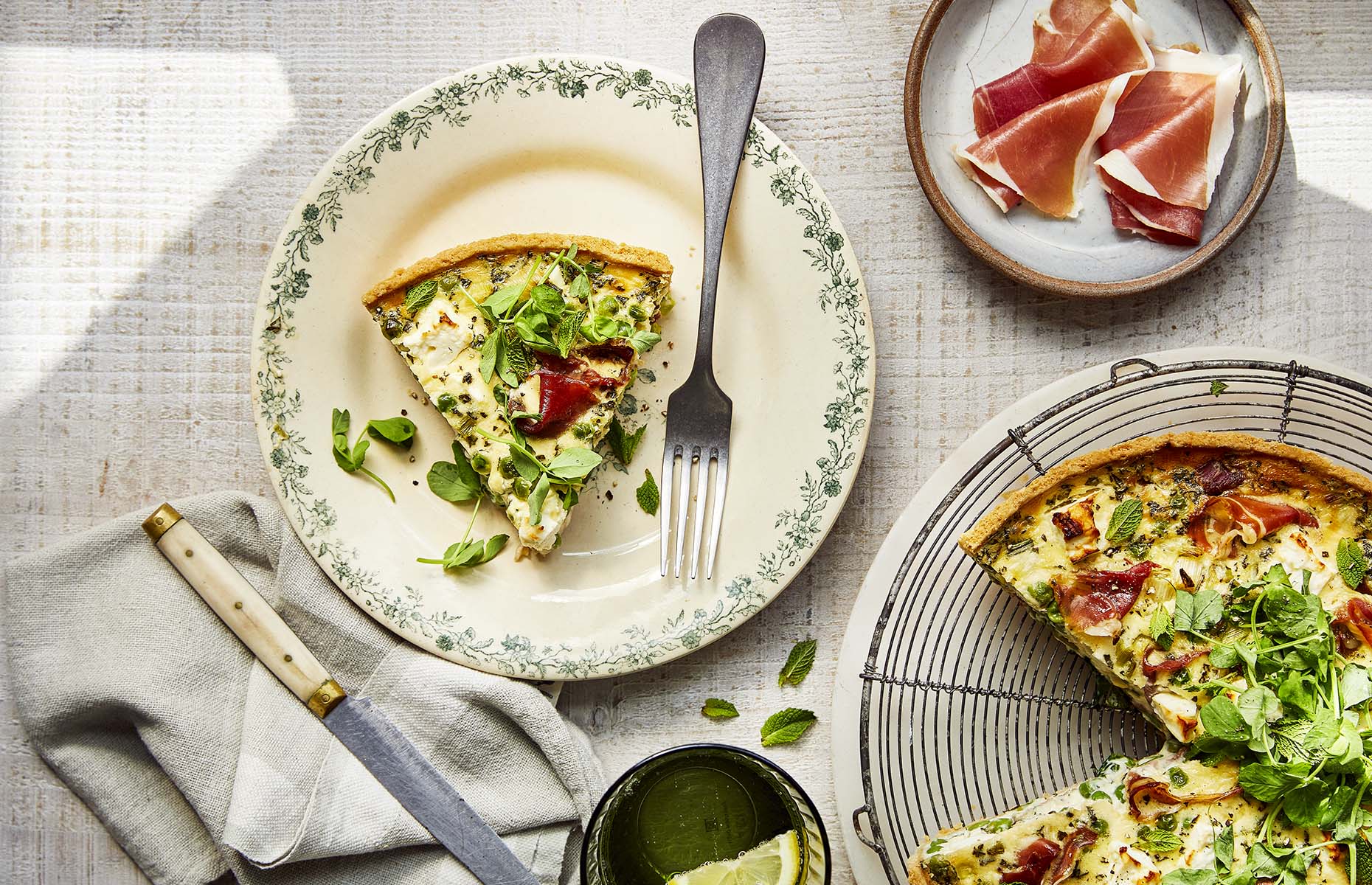 Prosciutto di Parma/Tim Atkins
Meat
There will be plenty of spring lamb at the butcher and in supermarkets this month, while chicken and pork lend themselves well to lighter dishes. If you're firing up the barbecue, give steak, burgers and sausages a go too.
Lamb steaks with artichokes and cabbage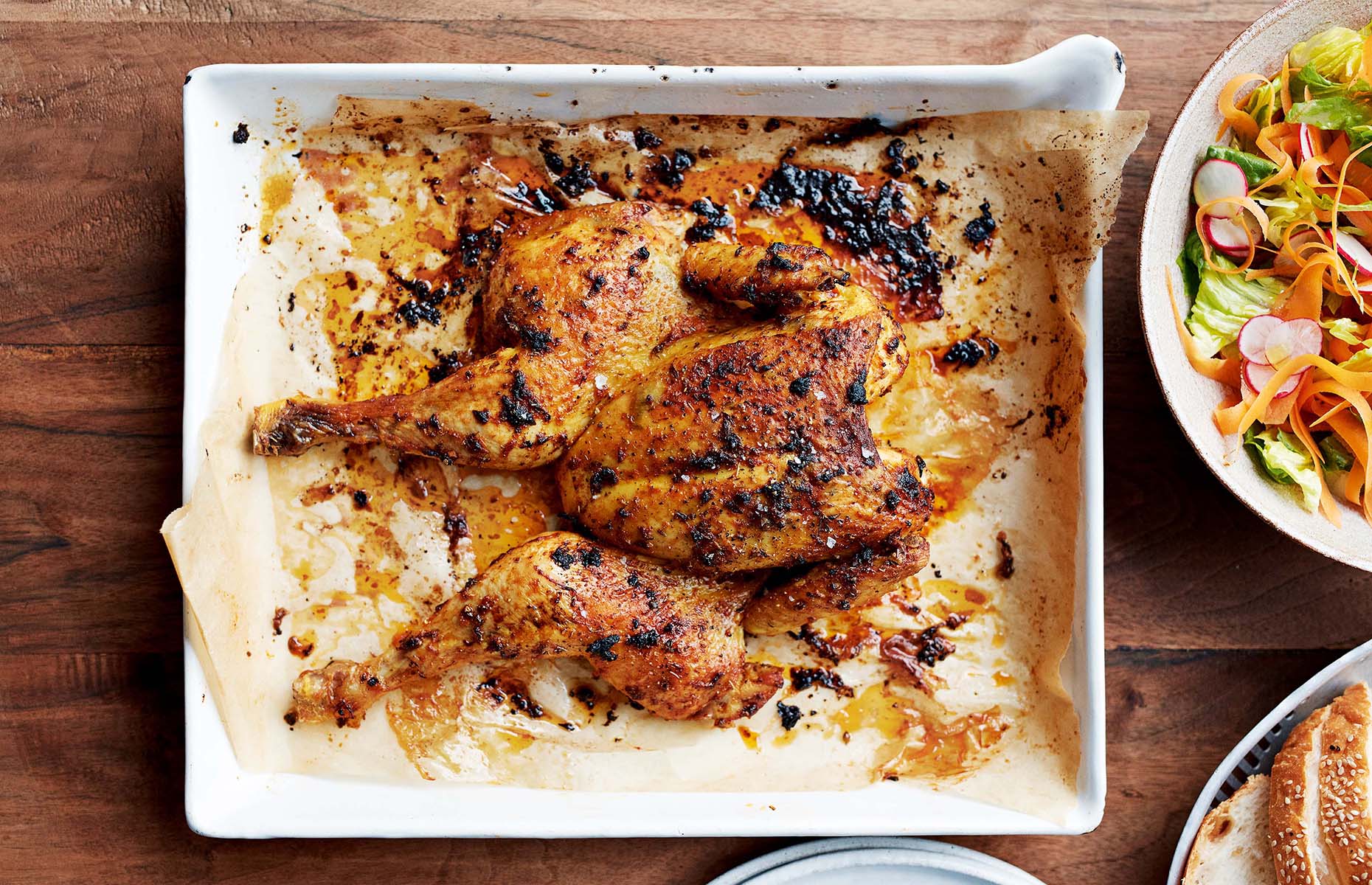 Ripe Figs/Bloomsbury Publishing
Seafood
Mackerel, halibut and plaice are catches of the month, while meatier fish like salmon and seasonal tuna are great barbecued too. Sweet crab is around so make the most of it in sandwiches or spaghetti. Don't forget that langoustines, sardines and prawns are great to use as well, opening up possibilities for countless seafood dishes.
Bacon-wrapped cod with peas, leeks and potatoes
Grilled tuna steak with vegetable vinaigrette
Smoked mackerel and lentil salad
Salmon, courgette and lemon kebabs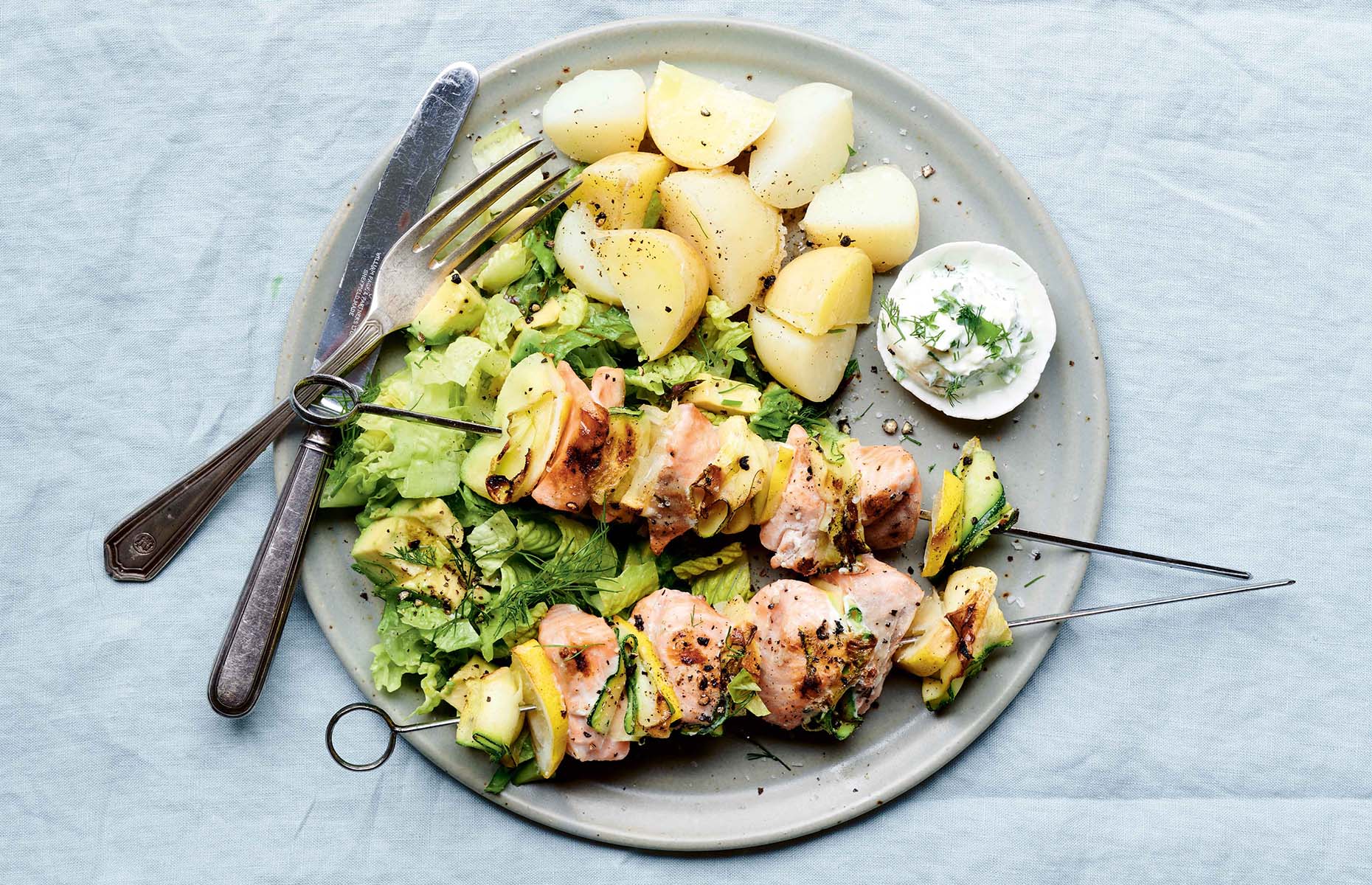 Foolproof BBQ/Quadrille
Fruit
Peak strawberry season might still be a month away but there are plenty of these juicy red berries around now too. You might also spot some cherries, raspberries and blackberries appearing, as well as gooseberries which are now in season. It's also the first month that stone fruit like apricots and nectarines are in, while rhubarb is on its way out.
Strawberry and buttermilk ice cream
Dark chocolate and cherry sheet bake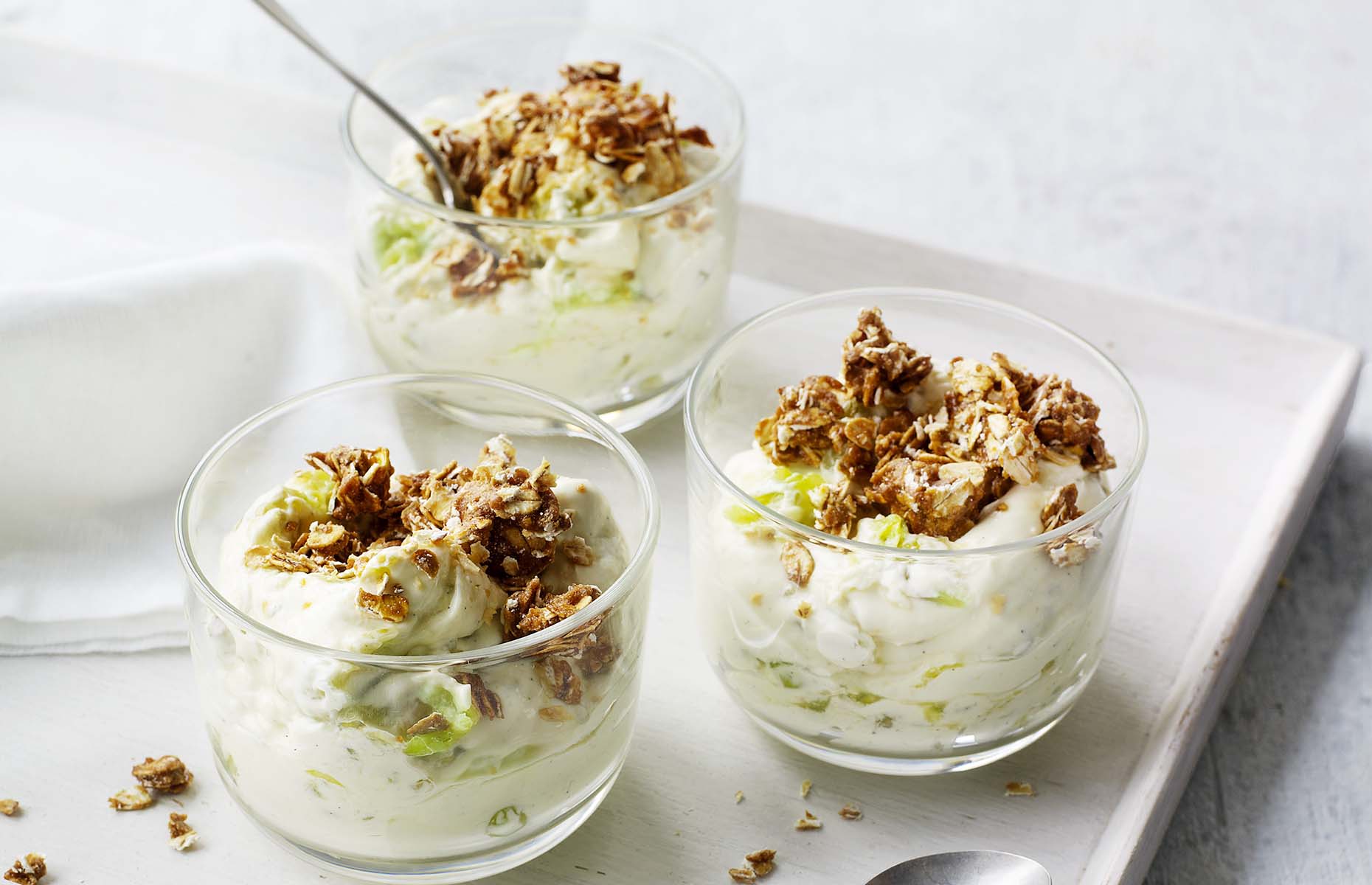 Waitrose & Partners/loveFOOD
Be the first to comment
Do you want to comment on this article? You need to be signed in for this feature