Seasonal January dishes
With Christmas now a distant memory, January ushers in a chance to get inspired and try new recipes. Whether you're in search of healthy dishes or comfort-food classics, there's plenty of scope to include these seasonal ingredients in your cooking.
Vegetables
Hardy winter root veg are at their best in January so if you've decided to take part in Veganuary this year, there are plenty of options. Picks of the bunch are beetroot, Brussels sprouts (if you aren't thoroughly sick of the sight of them post-Christmas), cabbage, carrots, cauliflower, chard, celeriac, Jerusalem artichokes, kale, leeks, parsnips, swede, potatoes and sweet potatoes as well as turnips. Purple sprouting broccoli are slowly coming into season, as are peppers.
Sage and rosemary are the herb picks of the month.
Beetroot and horseradish pierogi with braised sour red cabbage
Roasted purple sprouting broccoli
Roasted cauliflower shawarma with pomegranate and tahina
Butternut squash, sage and Comté risotto
Sesame miso roasted red cabbage (pictured)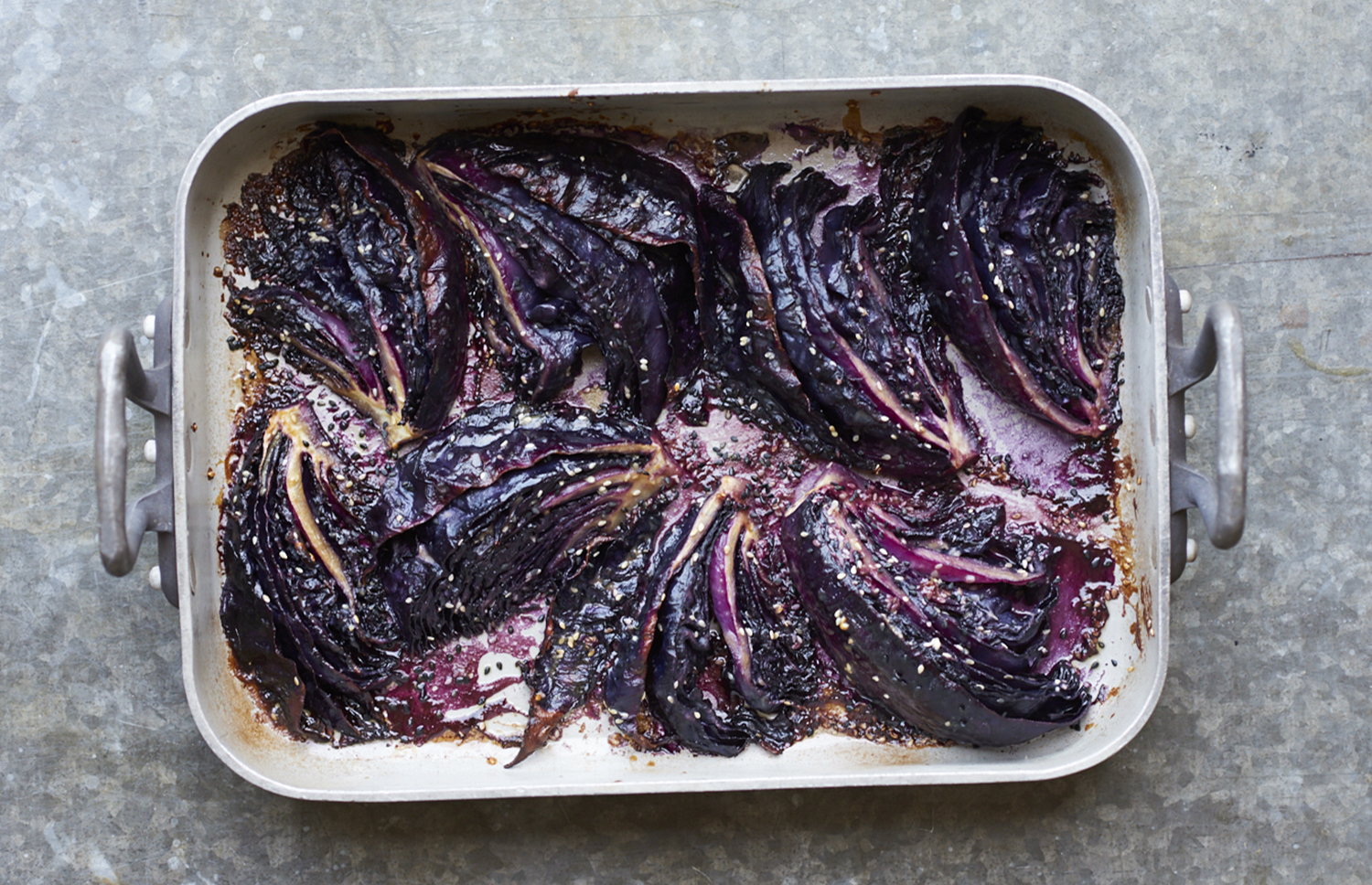 Slow/HQ
Meat
It's all about game, with goose, guinea fowl, rabbit and venison all good choices. If you're not excluding meat from your meals this month, it's also a good time for hearty beef and pork dishes. For lighter dishes, turkey sees the end of its seasonality.
Venison shanks with baby beets and chestnuts
Porchetta-stye pork kebabs with white beans
Roasted pork belly with pears and thyme
Michel Roux Jr's beef paupiettes (pictured)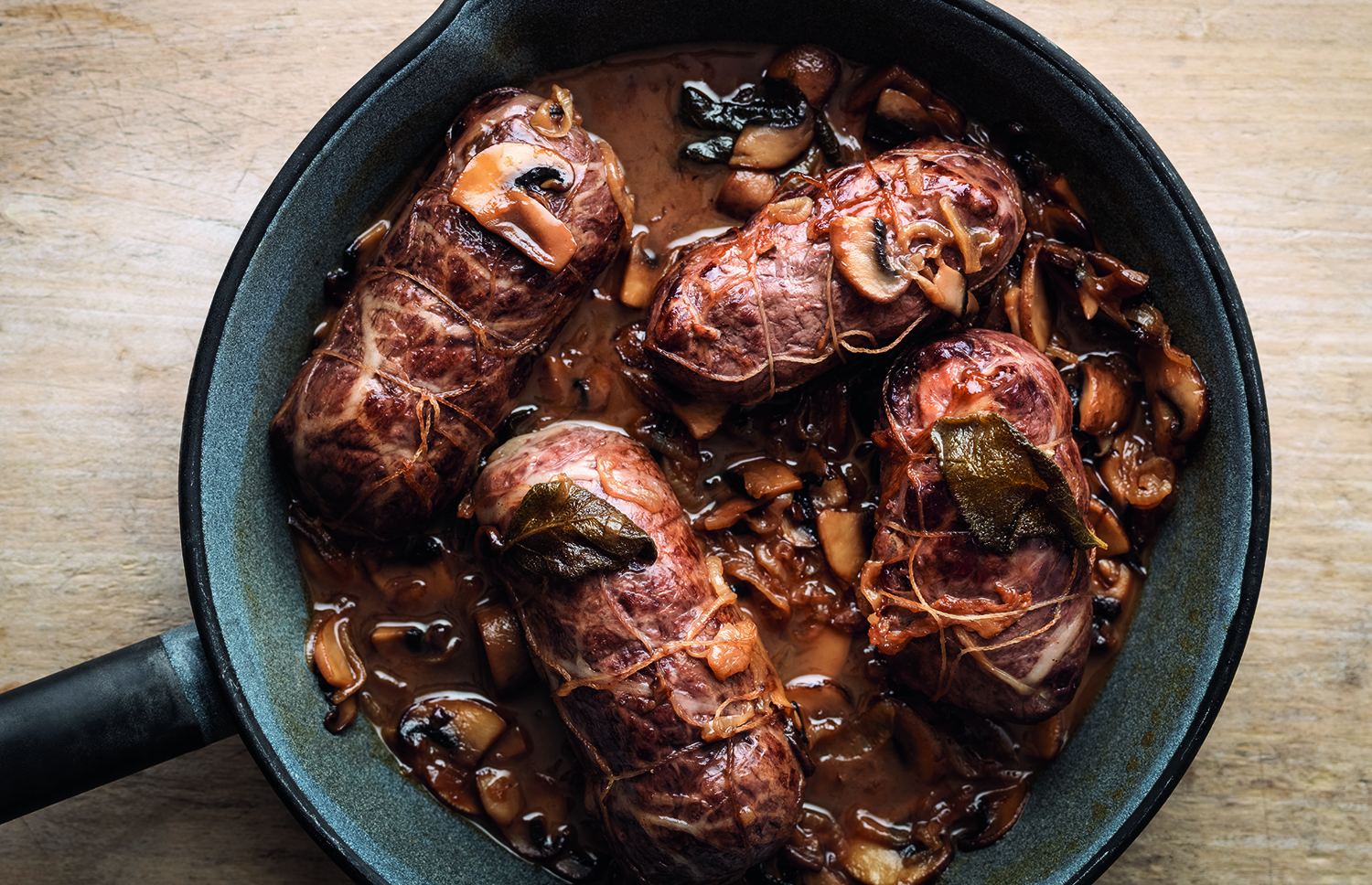 The French Revolution/Seven Dials
Seafood
Shellfish dominates the January agenda, specifically clams, mussels, oysters, crabs and scallops. On the fishy side of things, January sees the first of cod while mackerel, dover sole, halibut and monkfish are all good bets.
Crab cakes with lemongrass and green mango
Smoked mackerel, orange and beetroot salad
Coconut fish curry (pictured)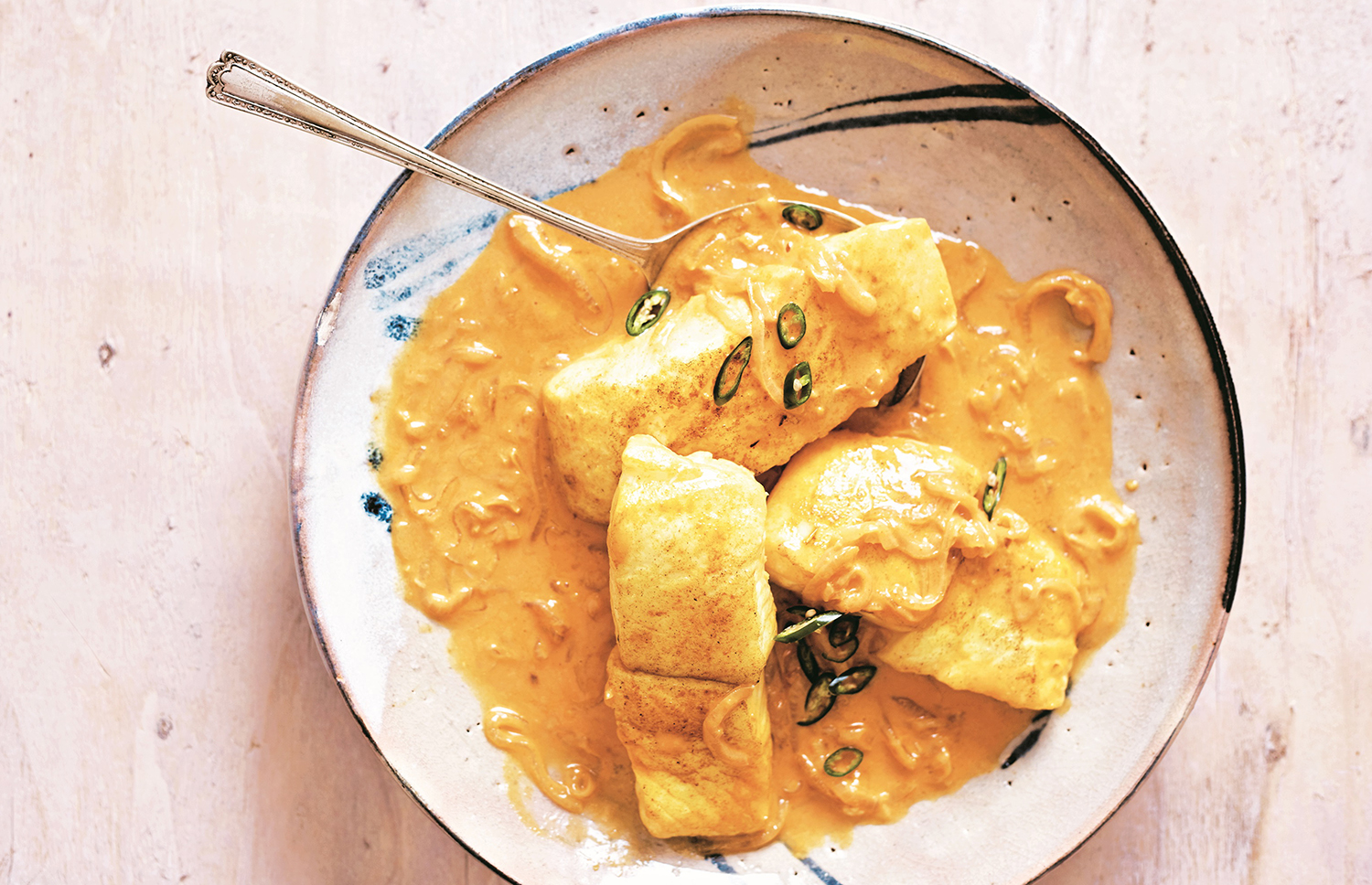 Asma's Indian Kitchen/Pavilion Foods
Fruit
Boost your vitamin C during the long, dark days with Seville oranges, grapefruits, Bramley apples, Comice and Conference pears, passion fruit and pomegranates. More locally, the first of the year's forced rhubarb is appearing while date and quince see the last of their seasonality.
Don't forget that many nuts like almonds, chestnuts and hazelnuts are still in season.
Sticky orange and vanilla upside-down cake
Spiced apple and pear chausson
Quince clafoutis (pictured)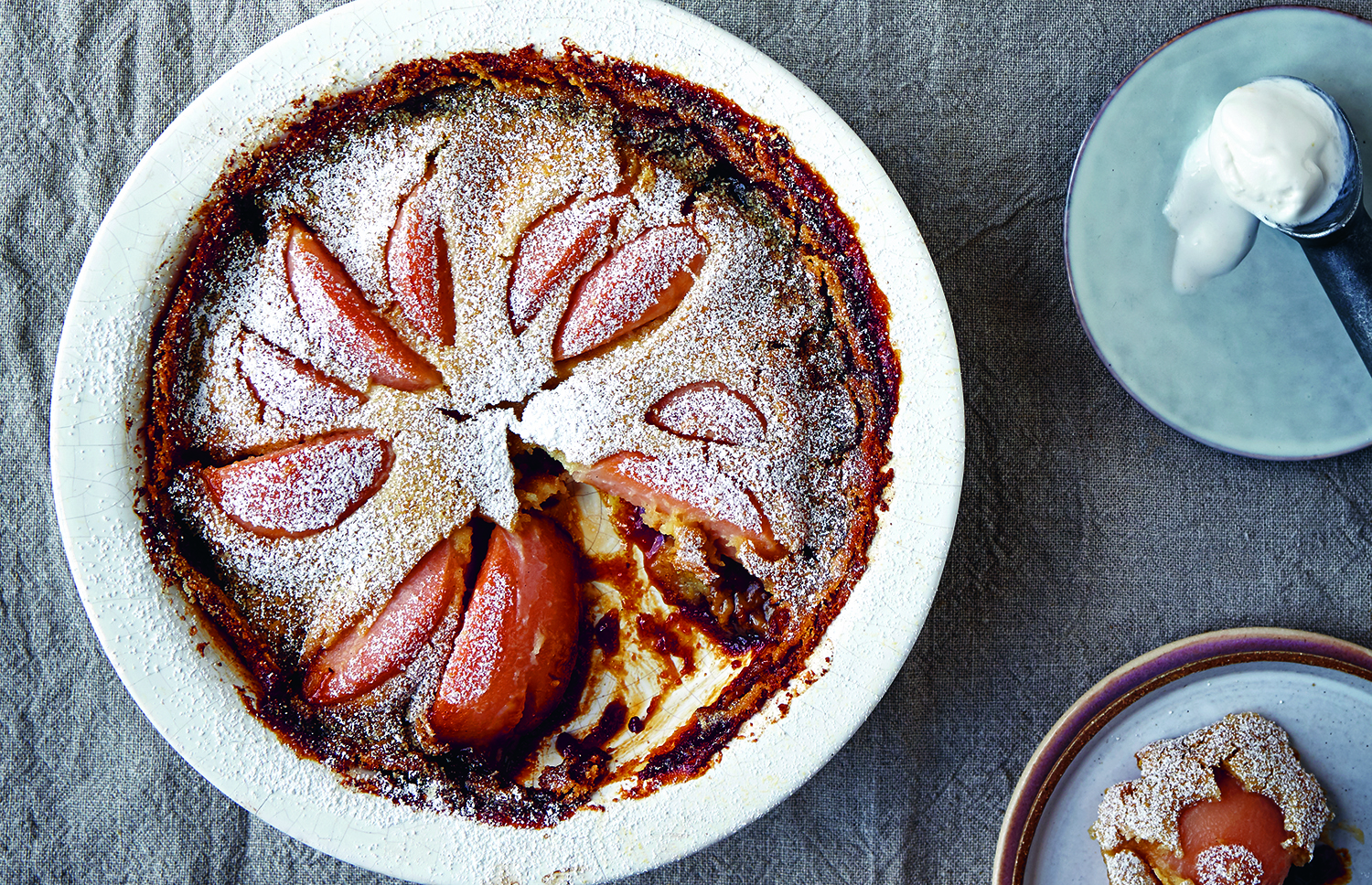 Planted/Kyle Books
Be the first to comment
Do you want to comment on this article? You need to be signed in for this feature