October foods in season and what to cook with them
October calls for comforting and hearty meals, like soups, stews and casseroles, to warm up on colder days and nights. We take a look at what produce is at its best this month and pick our favourite recipes to make.
Vegetables
With Halloween at the end of the month, it's time to eat (and carve) pumpkins. A wide variety of squashes, including butternut squash, are available too.
When it comes to greens, look out for broccoli, cabbage, kale, leeks and sprouts, while root vegetables such as swedes, parsnips, celeriac, carrots, potatoes and turnips are slowly starting to take centre stage. It's also a good time to buy and cook with aubergines, celery and beetroot. A lot of hardy herbs like thyme, rosemary and sage are also at their best in autumn, as well as chestnuts and hazelnuts.
Wild mushrooms and truffles are arguably at their peak at this time of year but, as ever, make sure you know what you're looking for if you're foraging.
Butternut squash, sage and Comté risotto
Stuffed aubergines in coconut dal
Pumpkin gnocchi with almond pesto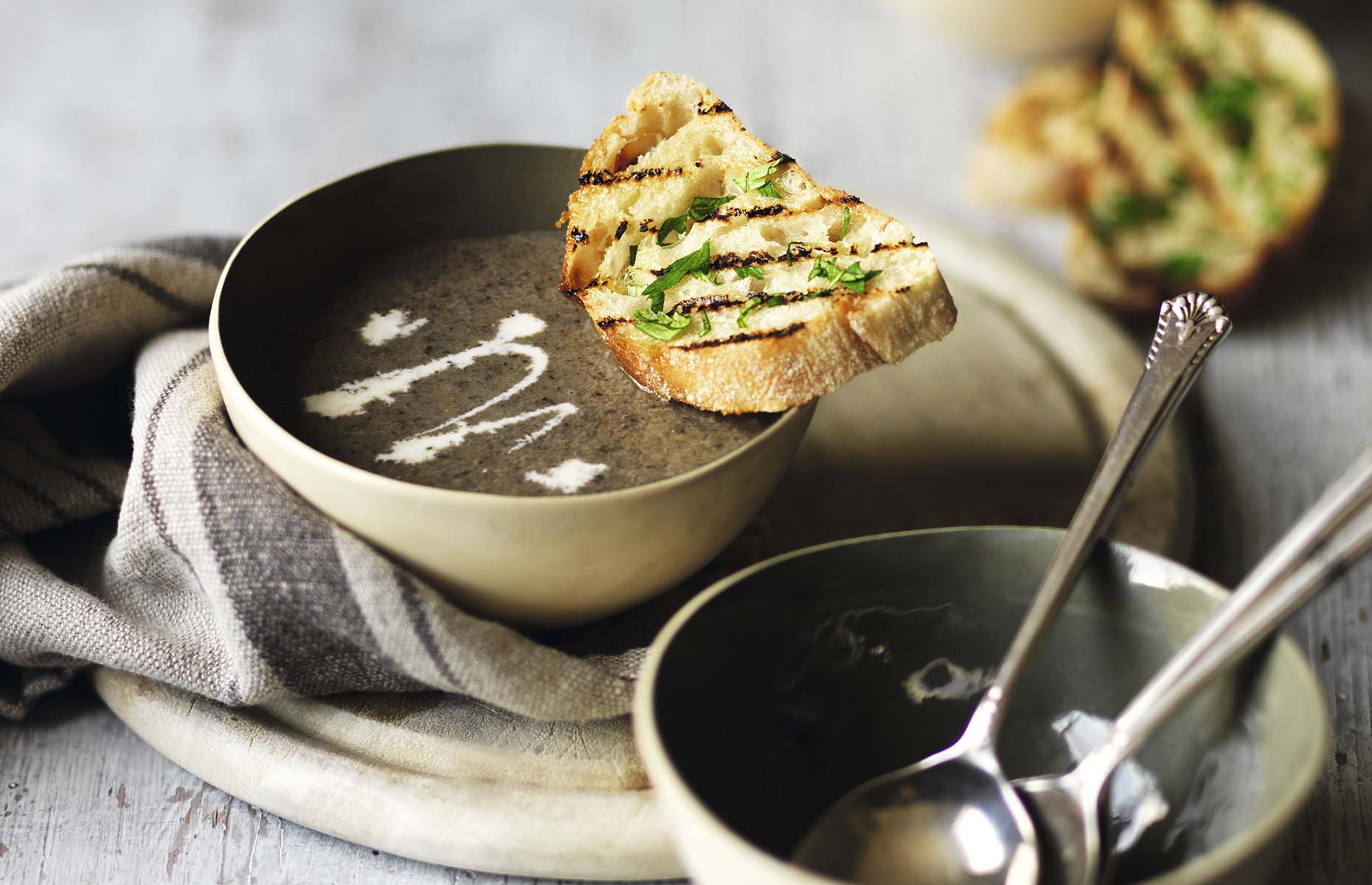 Waitrose & Partners/loveFOOD
Meat
Game season continues into October so grouse, guinea fowl, pheasant and wood pigeon are all in plentiful supply, while venison is also starting to make an appearance. It's time for autumn lamb too, which has a beautiful depth of flavour, perfect for Sunday roasts. October's chillier days are extremely well-suited for cooking hearty meals with duck and goose.
Braised lamb with sweet potato
Pot-roasted guinea fowl with wild mushrooms, prunes and thyme
Venison sausage and wild mushroom traybake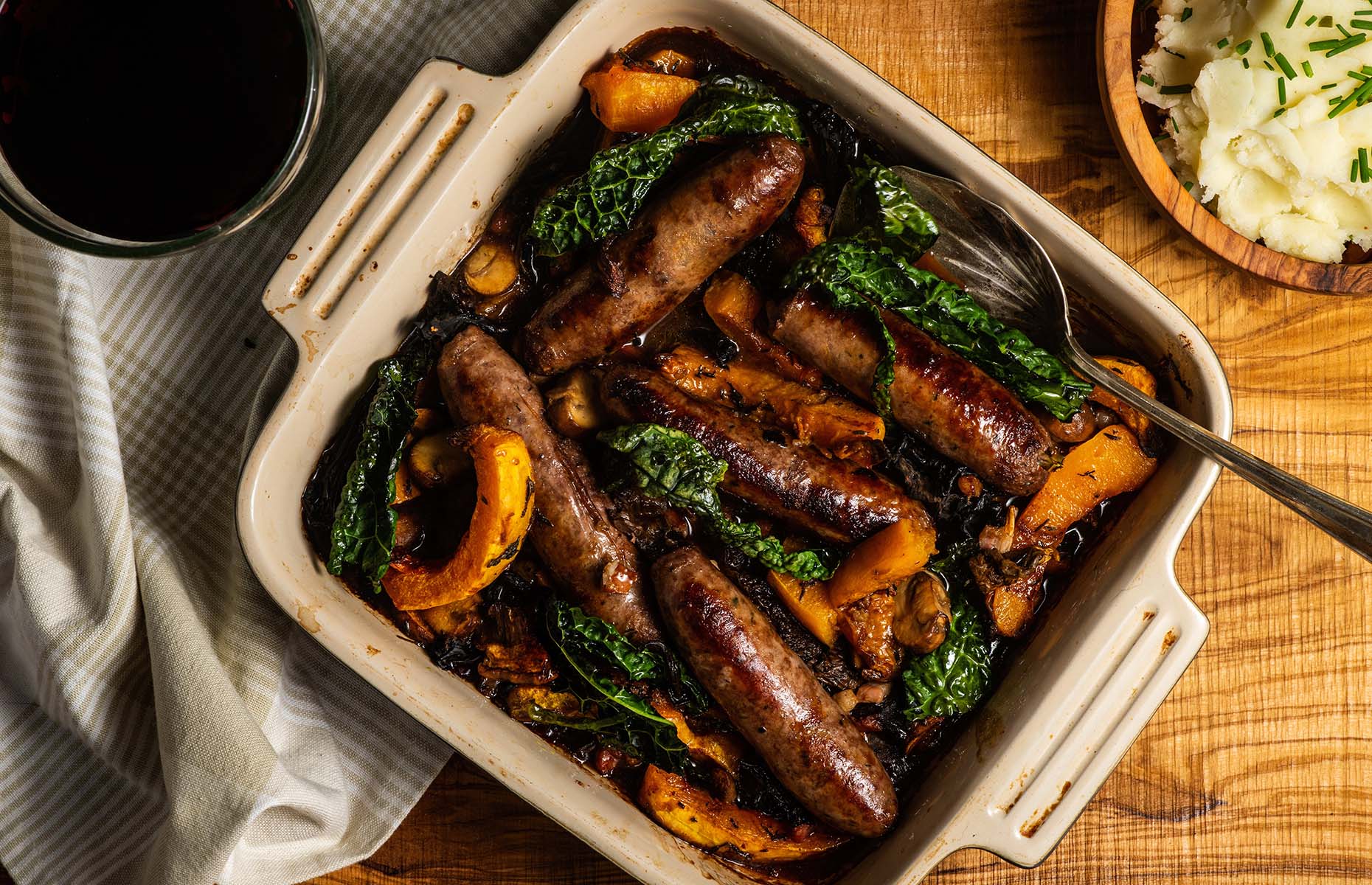 The Dorset Meat Company/loveFOOD
Seafood
October sees the end of mackerel season. Catches of the month include cod, lemon sole, monkfish, plaice and red mullet. Shellfish-wise, go for crab and oysters. October also marks the return of mussels, which are now in season until late spring.
Mussels in beer with chilli jam
Roasted cod with a coriander crust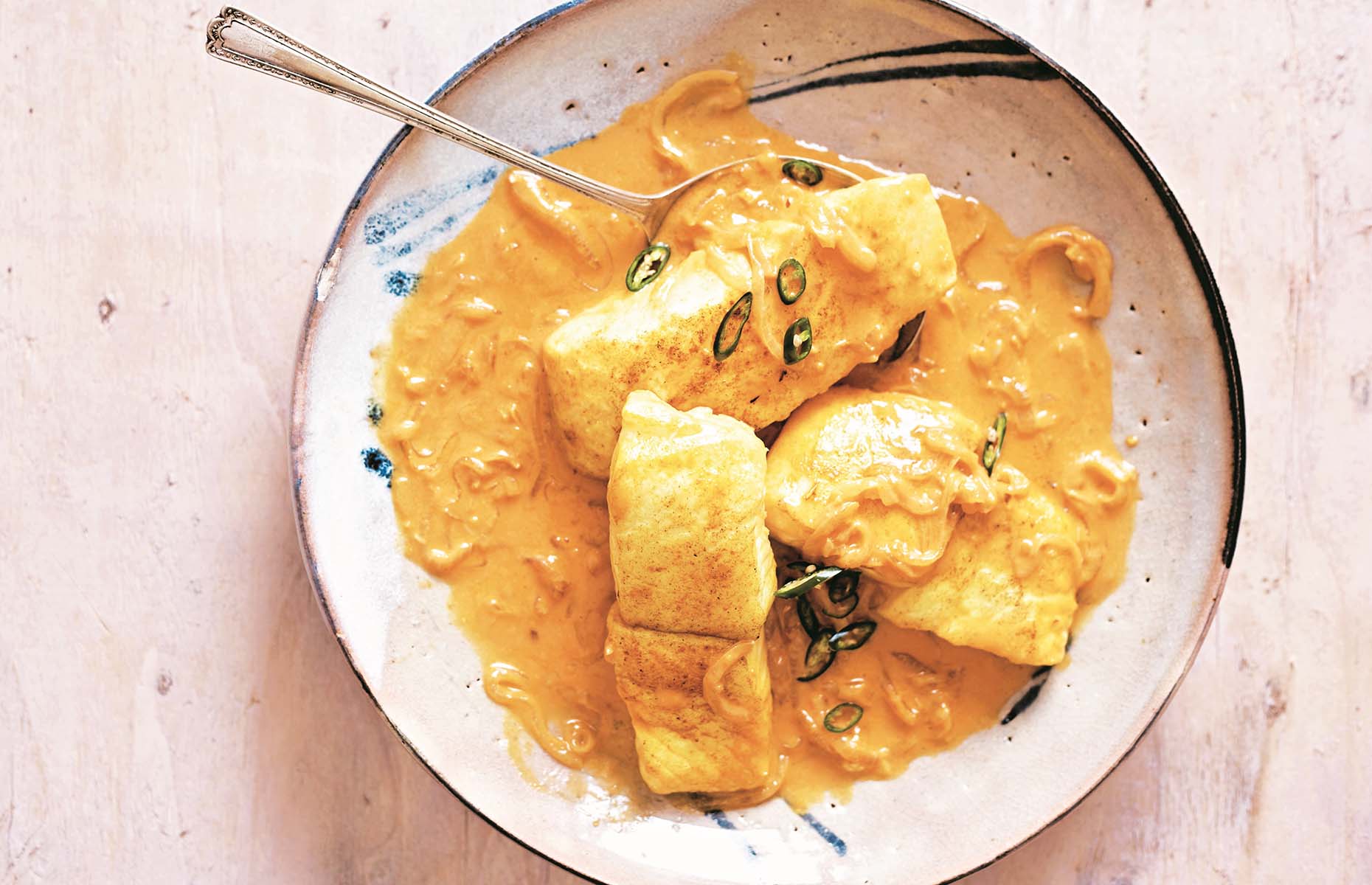 Asma's Indian Kitchen/Pavilion Foods
Fruit
Apples, pears and quinces are at their best in October, and it's your last chance to use up the last of the blackberries, figs and plums. Cranberries start to appear on shelves towards the end of the month.
If you're out and about in the countryside, look for sloes in the hedgerows to use for sloe gin, jelly or syrup.
Spiced pumpkin, olive oil and orange cake
Brioche frangipane apple pudding
Simple Comforts/BBC Books
Be the first to comment
Do you want to comment on this article? You need to be signed in for this feature