August foods in season and what to cook with them
In August, reap the late-summer bumper crop of vegetables, gorge on stone fruit and berries and indulge in excellent seafood and prime cuts. Make the most of the warm weather by eating outdoors – there's no better time to fire up the barbecue or head out for a picnic. Take a look at August's best seasonal ingredients and save the brilliant dishes to make with them.
Vegetables
It's peak season for salad ingredients such as beetroot, celery, cucumber, lettuce, tomatoes and watercress, and the fields are packed full of juicy corn ready to be harvested. There are also plenty of broad beans, courgettes, green beans, marrows, peas, peppers, runner beans and spinach around. Make sure you seek out artichokes and aubergines before the month is over.
Broad beans with lettuce, shallots and mint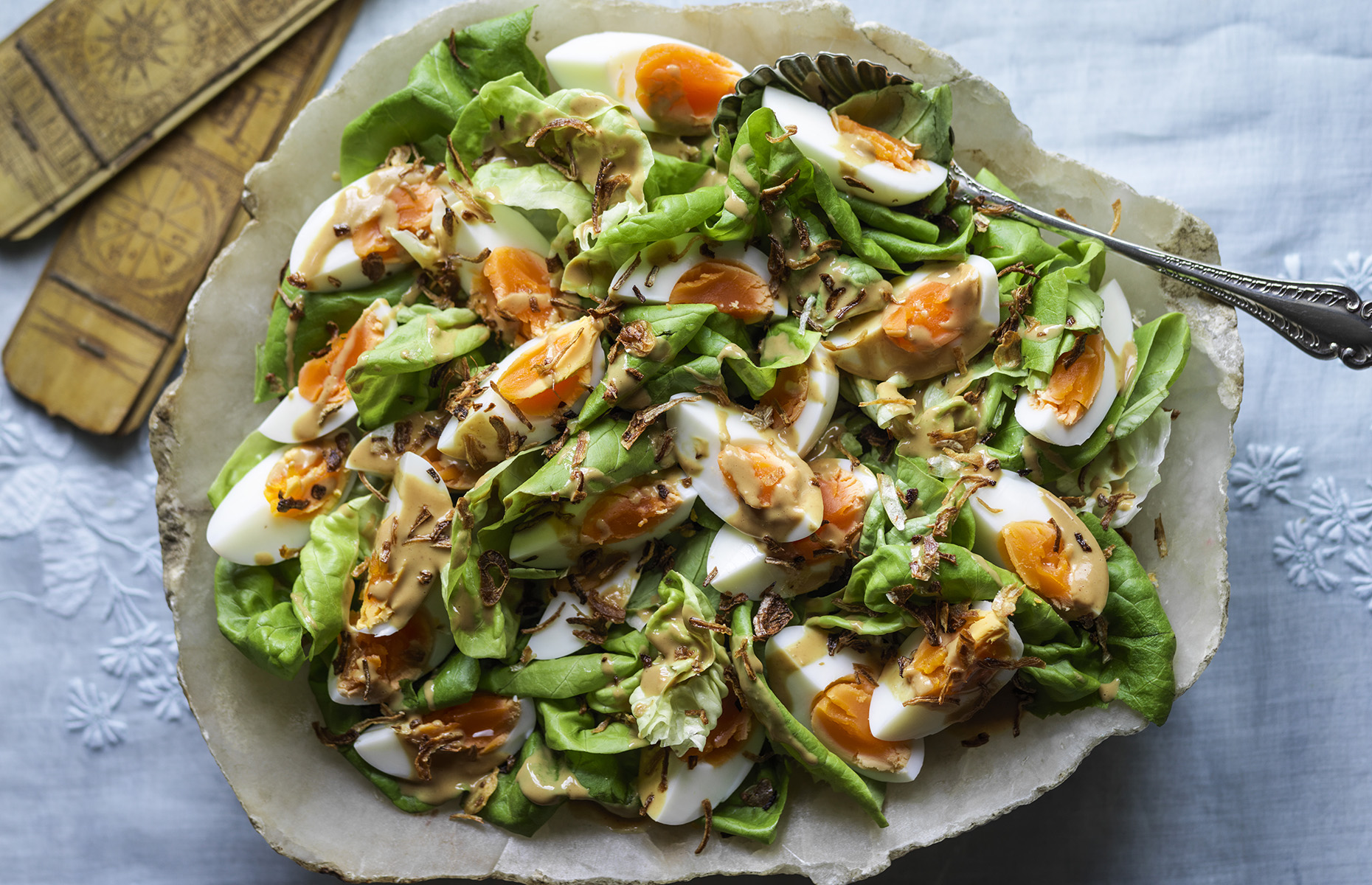 Mandalay/Bloomsbury
Meat
Game season in the UK starts on 12 August, also known as the Glorious Twelfth, with grouse but you'll also find wood pigeon and rabbit on menus at this time of year. New to cooking game birds? Check out our complete guide to cooking feathered game here.
Beef, lamb (particularly the salt marsh variety) and venison are also great for cooking on the barbecue as are sausages and burgers.
Saffron in the Souks/Kyle Books
Seafood
There's an abundance of seafood to cook with in August. Catches of the month include salmon, cod, sole, mackerel, plaice, pollock, squid and sea bass. There's also some luxurious shellfish fresh for the picking: crab, langoustines and scallops.
Corn fritters with salmon and poached eggs
Prawn, pea and courgette risotto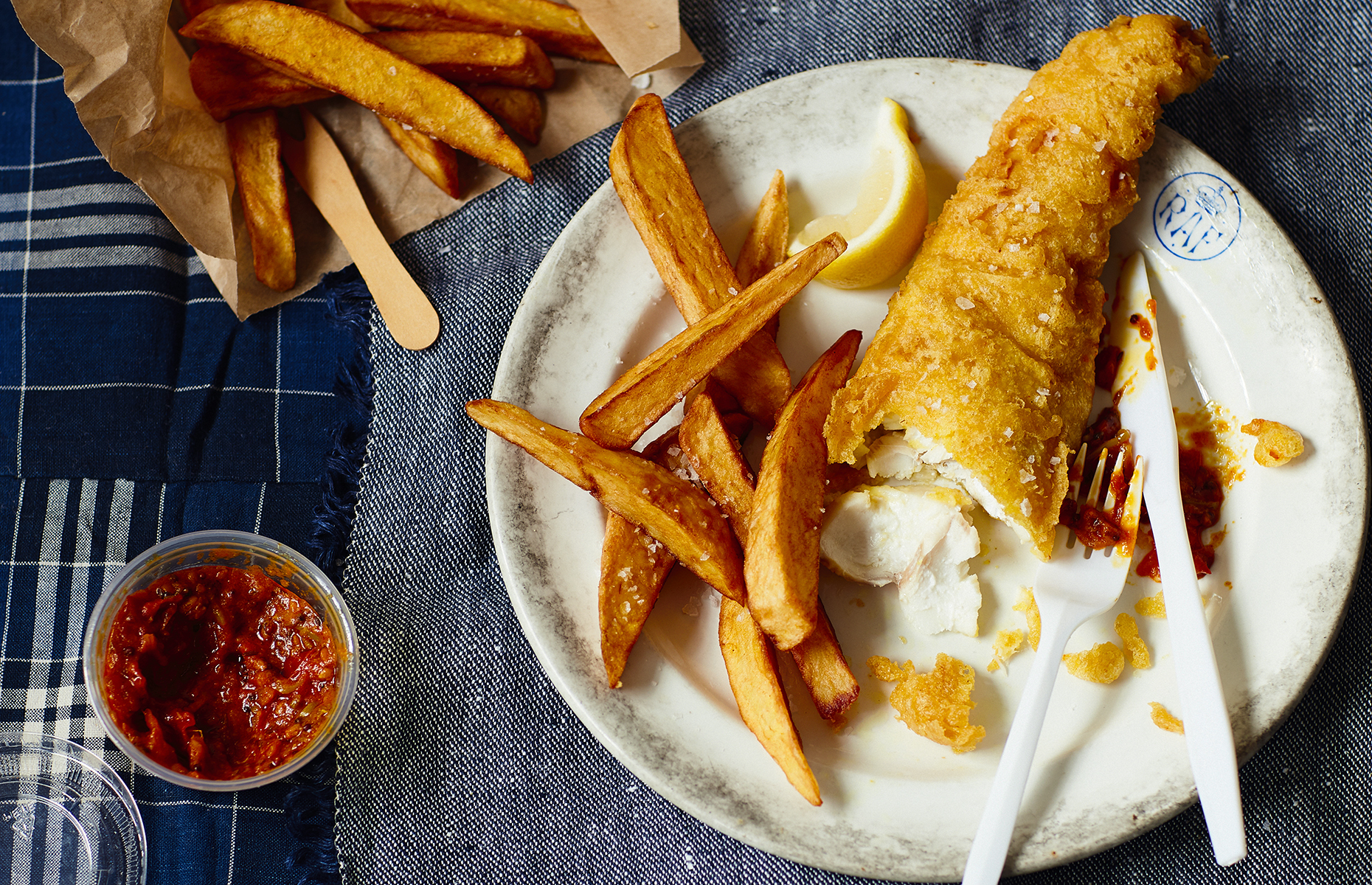 Mowgli Street Food/Nourish Books
Fruit
Enjoy all the stone fruit, like plump peaches, plums, apricots and cherries the only way possible – with juices running down your arm. August is also the time to make the most of the last hurrah of the blueberries, raspberries and strawberries. Start to look out for sweet blackberries, on the supermarket shelves and in the hedgerows.
Blueberry and honey cornbread cake
Plum, blackberry and bay friand bake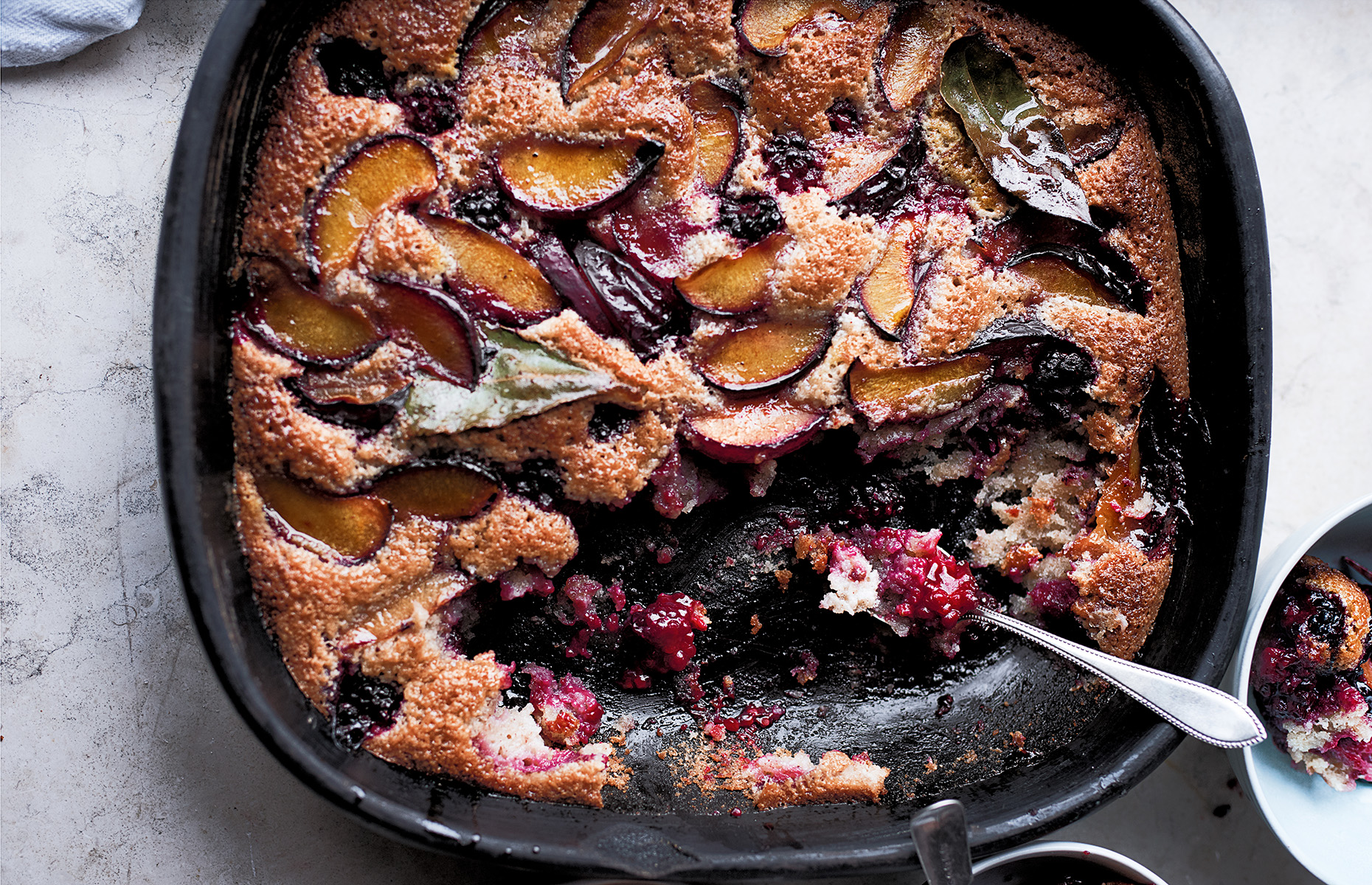 Ottolenghi Simple/Ebury Press
Be the first to comment
Do you want to comment on this article? You need to be signed in for this feature