August foods in season and what to cook with them
In August, reap the late-summer bumper crop of vegetables, gorge on stone fruit and berries and indulge in excellent seafood and prime cuts. Make the most of the warm weather by eating outdoors – there's no better time to fire up the barbecue or head out for a picnic. Take a look at August's best seasonal ingredients and the brilliant dishes to make with them.
Vegetables
It's peak season for salad ingredients such as beetroot, celery, spring onion, cucumber, lettuce, tomatoes, peppers and watercress, and the fields are packed full of juicy corn ready to be harvested. It's also one of the best months to cook with broad beans, green beans, runner beans and peas. While courgettes are still in season, make sure you seek out courgette flowers before the month is over.
Mexican-style barbecued corn on the cob
Watermelon, charred feta and bread salad
Broad beans with lettuce, shallots and mint
How To Eat A Peach/Mitchell Beazley
Meat
Game season in the UK starts on 12 August, also known as the Glorious Twelfth, with grouse, but you'll also find wood pigeon and rabbit on menus at this time of year. New to cooking game birds? Check out our complete guide to cooking feathered game here. Beef and lamb (particularly the salt marsh variety) are also great for cooking on the barbecue, as are sausages and burgers.
Lamb steaks with artichokes and cabbage
Spatchcocked chicken with green beans
One-pot harissa chicken and apricot pilaf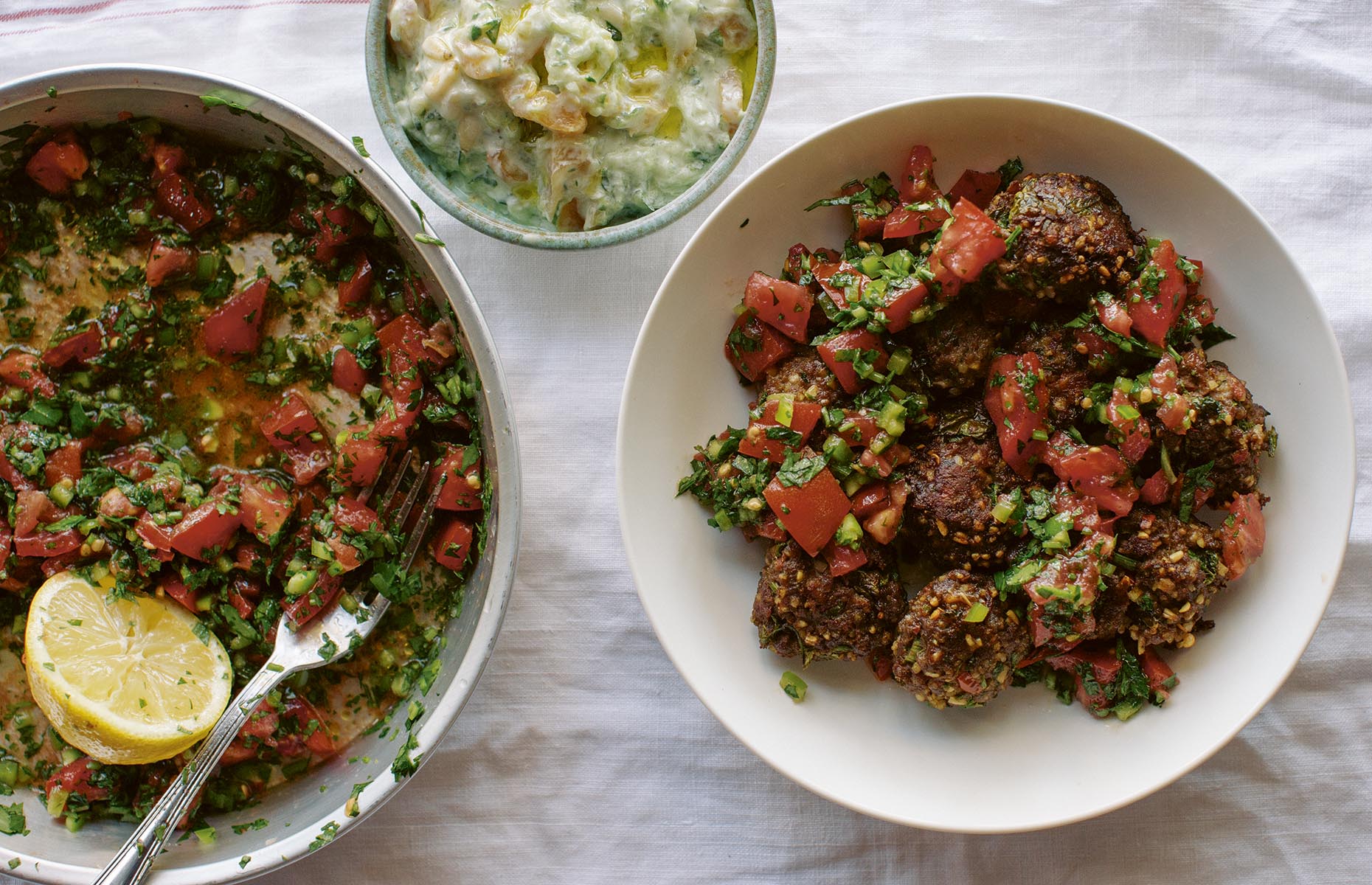 AegeanKyle Books
Seafood
There's an abundance of seafood to cook with in August. Catches of the month include plenty of oily and fatty fish that will benefit from grilling – think mackerel and sardines. Cod, salmon, hake, halibut, haddock and sea bream are also good. There's also some luxurious shellfish fresh for the picking, including crab, prawns and queen scallops.
Baked scallops with chipotle butter
Smoked mackerel and lentil salad
Corn fritters with salmon and poached eggs
Prawn, pea and courgette risotto
Roasted cod with a coriander crust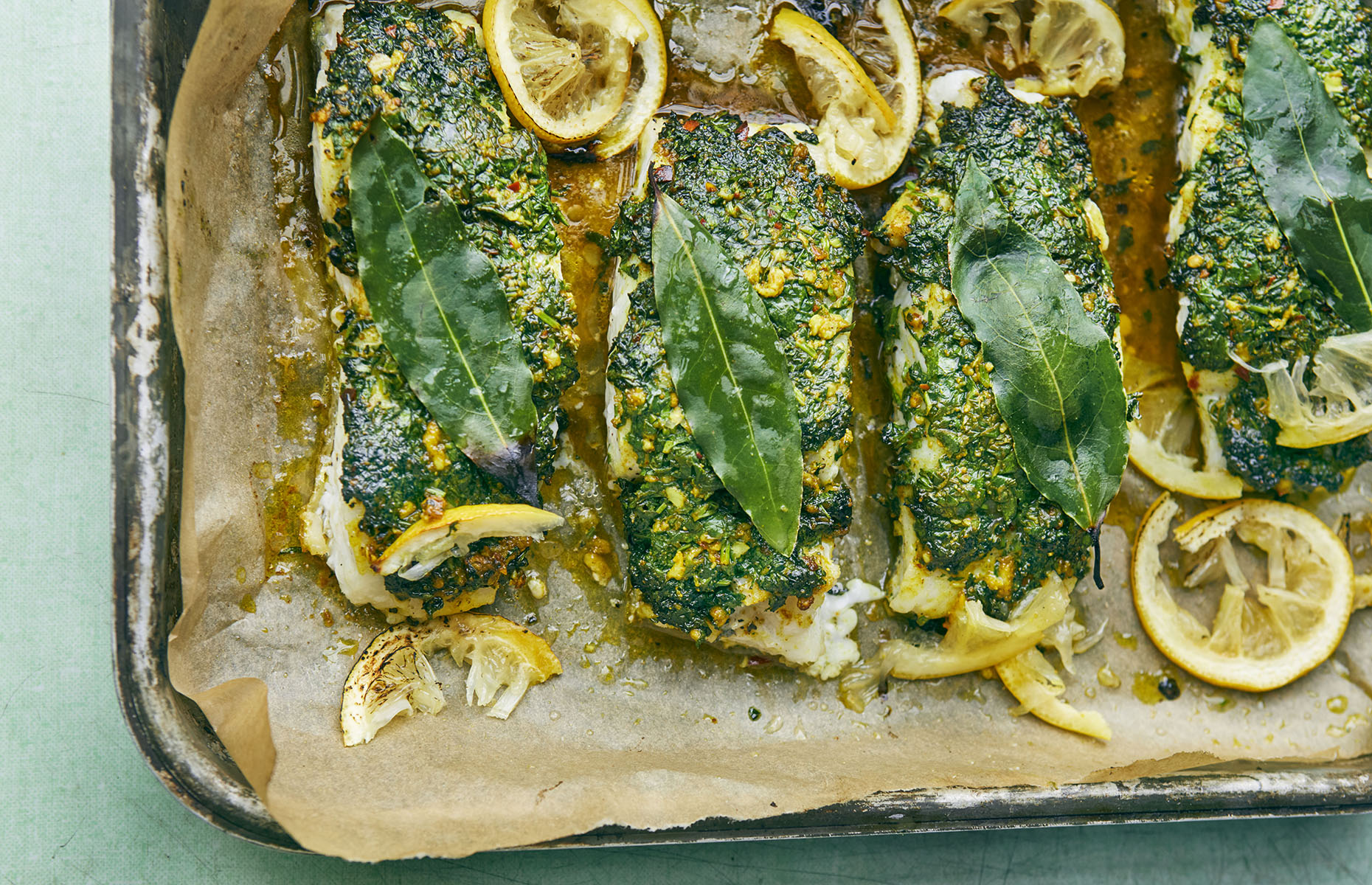 FALASTIN/Ebury Press
Fruit
August is the month to enjoy all the stone fruit, like plump peaches, plums, apricots and the last of cherries, the proper way – with juices running down your arm. It's also time to make the most of the last of the summer berries and watermelon, while fruit like figs start coming into season. Start to look out for sweet blackberries on the supermarket shelves and in the hedgerows.
Roast stone fruit with almond and orange flower crumb
Watermelon granita with shortbread
Plum, blackberry and bay friand bake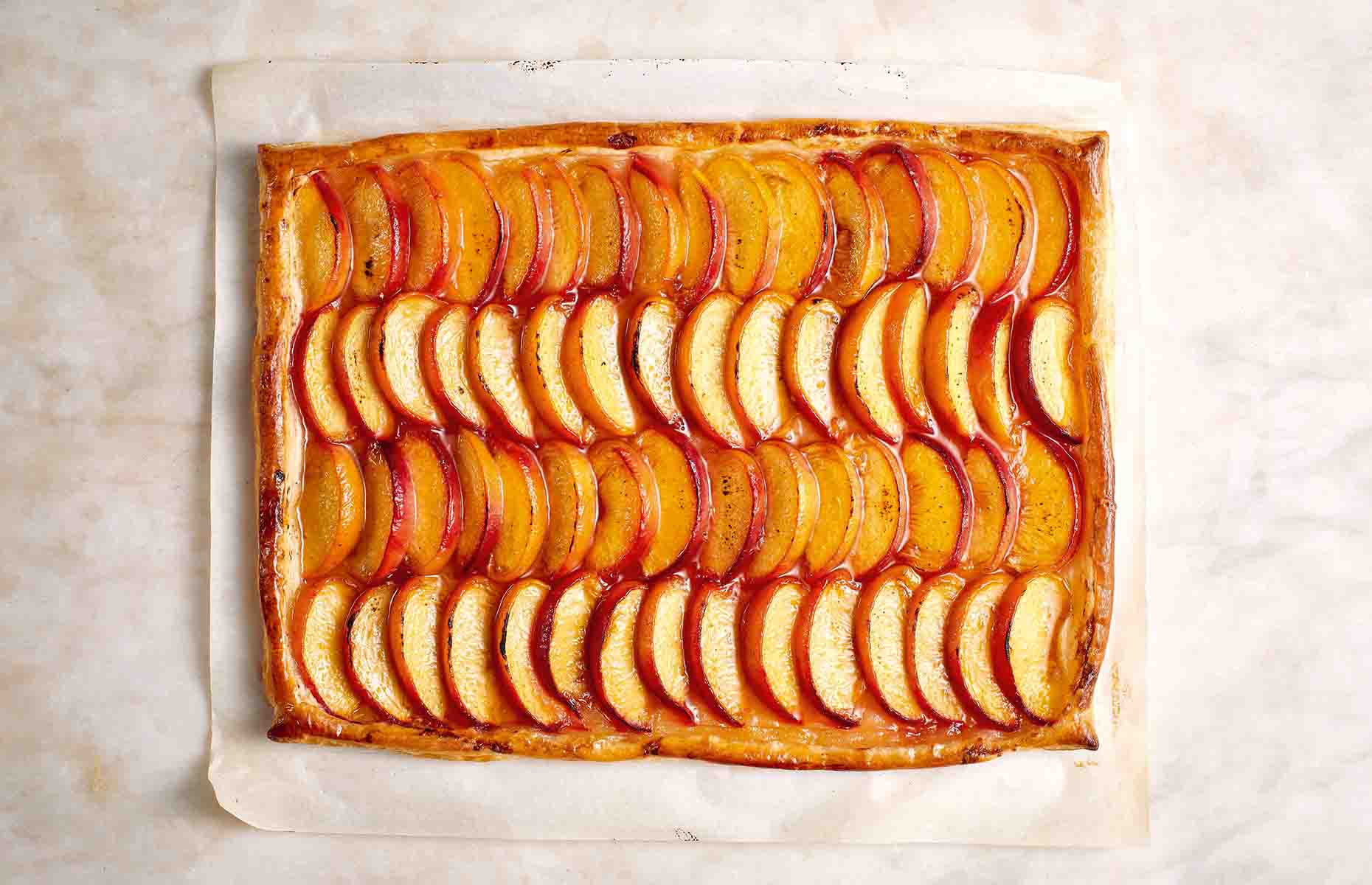 The Ice Kitchen/HarperCollins
Lead image: Carey Jaman/Shutterstock
Be the first to comment
Do you want to comment on this article? You need to be signed in for this feature